Details

Written by Administrator
Category: Network News
Published: 28 April 2015
WINSTON-SALEM—Most people, when they turn thirty, are just getting started.
The North Carolina Writers' Network has been around long enough to become an institution: one of the nation's oldest and largest statewide writers' groups; one of the most accepting and accessible writers' groups of any size, anywhere; a major presence in the cultural life of this state, and a model for literary and cultural organizations in other states.
The Network is far too young, though, to let our joints get stiff and creaky, to get too set in our ways. We have so much more to do, to be, to try. We're just getting started, too.
For that, we need your help.
This year we are asking all of our members to give $30 or More for 30 and More: a donation of $30 (or more) to make sure the North Carolina Writers' Network is around for another thirty years (and more).
Your gift of $30 or More will help make sure that North Carolina's writers to come will still find the community, opportunity, and excellence that they need. Your donation will help fund new and existing programs and services, and will help us shore up our operating reserve against a rainy day. Your support will help make sure that North Carolina is still the Writingest State in 2045, 2075, 2115 . . .
You can make your $30 or More donation with a credit card, here, or by calling 336-293-8844 or 919-308-3228.
Thank you for being a part of the Network's first thirty years—or, as future members will call them, Chapter One.
The North Carolina Writers' Network is a nonprofit 501(c) (3). For more information, visit www.ncwriters.org.
Details

Written by Administrator
Category: Network News
Published: 06 May 2015
GREENSBORO, NC—Gabrielle Freeman of Greenville, NC, is the winner of the 2015 Randall Jarrell Poetry Competition for her poem, "Failure to Obliterate."
She will receive $200 and publication in a special supplement of storySouth.
"Combining a haunting and incandescent world with full attention to sound textures, 'Failure to Obliterate' is wholly original," final judge William Wright said. "Centered on the motif of the manta ray, the speaker and the reader are drawn into a primordial, fully realized world in which identity conflates with other realities, other sentience."
Gabrielle Brant Freeman's poetry has been published or is forthcoming in many journals including Beecher's Magazine, Chagrin River Review, Gabby, Hobart, Melancholy Hyperbole, Minetta Review, Shenandoah, and Waxwing. She has been nominated twice for the Best of the Net, and she was a finalist in 2014. In 2013, she earned her MFA in poetry through Converse College. Gabrielle lives with her family in Eastern North Carolina where she blogs about poetry at www.whythewritingworks.com, and about writing and all things random at www.ladyrandom.com.
"There is a sense of loss and danger here, of 'scarred skin [at the] throat'; simultaneously, there is a Stevens-like otherworldliness that delights in the imagination," Wright said. "'Failure to Obliterate' is centered, understandable, surprising, and genuinely beautiful."
The first runner-up was "Testimony" by Ann Deagon of Greensboro. "Every Field of Paradise" by Chapel Hill's Ralph Earle was second runner-up.
Honorable Mentions went to Malaika King Albrecht for her poem "The Way Desire Touches"; Michael White for "Blackout"; and Luke Hankins for his poem "Divided."
The Randall Jarrell Poetry Competition honors the work and legacy of the poet and critic Randall Jarrell, who taught at what is now the University of North Carolina at Greensboro for nearly eighteen years.
The competition is open to any writer who is a legal resident of North Carolina or a member of the North Carolina Writers' Network, and is administered by Terry L. Kennedy and the Graduate Program in Creative Writing at UNCG.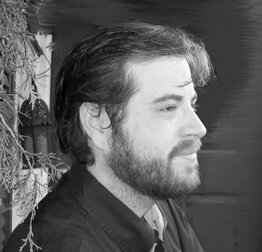 Final judge William Wright was the winner of the 2012 Porter Fleming Prize for Poetry, and is the author of four full-length poetry collections, including the forthcoming Tree Heresies (Mercer University Press). His chapbook Sleep Paralysis (Stepping Stones Press, 2012) won the South Carolina Initiative Prize. His work has appeared in various literary journals including Kenyon Review, Crab Orchard Review, and The Southern Poetry Review.
Wright is the founding editor of Town Creek Poetry and series editor of The Southern Poetry Anthology. He currently serves as a contributing editor for Shenandoah and has reviewed poetry and interviewed poets for Oxford American. Wright will serve as the Writer-In-Residence at the University of Tennessee in the spring of 2016.
storySouth is an online literary journal dedicated to showcasing the best poetry (and fiction and creative nonfiction) that writers from the "new south" have to offer.
The nonprofit North Carolina Writers' Network is the state's oldest and largest literary arts services organization devoted to writers at all stages of development. For additional information, visit www.ncwriters.org.