Details

Written by

Administrator

Category: Network News
GREENSBORO, NC—Gabrielle Freeman of Greenville, NC, is the winner of the 2015 Randall Jarrell Poetry Competition for her poem, "Failure to Obliterate."
She will receive $200 and publication in a special supplement of storySouth.
"Combining a haunting and incandescent world with full attention to sound textures, 'Failure to Obliterate' is wholly original," final judge William Wright said. "Centered on the motif of the manta ray, the speaker and the reader are drawn into a primordial, fully realized world in which identity conflates with other realities, other sentience."
Gabrielle Brant Freeman's poetry has been published or is forthcoming in many journals including Beecher's Magazine, Chagrin River Review, Gabby, Hobart, Melancholy Hyperbole, Minetta Review, Shenandoah, and Waxwing. She has been nominated twice for the Best of the Net, and she was a finalist in 2014. In 2013, she earned her MFA in poetry through Converse College. Gabrielle lives with her family in Eastern North Carolina where she blogs about poetry at www.whythewritingworks.com, and about writing and all things random at www.ladyrandom.com.
"There is a sense of loss and danger here, of 'scarred skin [at the] throat'; simultaneously, there is a Stevens-like otherworldliness that delights in the imagination," Wright said. "'Failure to Obliterate' is centered, understandable, surprising, and genuinely beautiful."
The first runner-up was "Testimony" by Ann Deagon of Greensboro. "Every Field of Paradise" by Chapel Hill's Ralph Earle was second runner-up.
Honorable Mentions went to Malaika King Albrecht for her poem "The Way Desire Touches"; Michael White for "Blackout"; and Luke Hankins for his poem "Divided."
The Randall Jarrell Poetry Competition honors the work and legacy of the poet and critic Randall Jarrell, who taught at what is now the University of North Carolina at Greensboro for nearly eighteen years.
The competition is open to any writer who is a legal resident of North Carolina or a member of the North Carolina Writers' Network, and is administered by Terry L. Kennedy and the Graduate Program in Creative Writing at UNCG.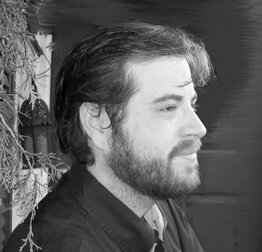 Final judge William Wright was the winner of the 2012 Porter Fleming Prize for Poetry, and is the author of four full-length poetry collections, including the forthcoming Tree Heresies (Mercer University Press). His chapbook Sleep Paralysis (Stepping Stones Press, 2012) won the South Carolina Initiative Prize. His work has appeared in various literary journals including Kenyon Review, Crab Orchard Review, and The Southern Poetry Review.
Wright is the founding editor of Town Creek Poetry and series editor of The Southern Poetry Anthology. He currently serves as a contributing editor for Shenandoah and has reviewed poetry and interviewed poets for Oxford American. Wright will serve as the Writer-In-Residence at the University of Tennessee in the spring of 2016.
storySouth is an online literary journal dedicated to showcasing the best poetry (and fiction and creative nonfiction) that writers from the "new south" have to offer.
The nonprofit North Carolina Writers' Network is the state's oldest and largest literary arts services organization devoted to writers at all stages of development. For additional information, visit www.ncwriters.org.
Details

Written by

Administrator

Category: Network News
GREENVILLE, NC—Brad Field of Wilmington is the winner of the 2015 Doris Betts Fiction Prize for his story "Achmed's Lesson." Field will receive a prize of $250 from the North Carolina Writers' Network, and his story will be published in the North Carolina Literary Review's 25th issue in 2016.
A playwright, drama anthology editor, and retired university English professor, having taught at Wayne State University in Detroit for the majority of his career, Brad Field lives in Wilmington, then spends summers on Lake Michigan.
NCLR Fiction Editor Liza Wieland selected Field's story from ten finalists, saying, "I admire 'Achmed's Lesson' for its cultural critique certainly, but also for the deceptive simplicity of the writing. To me, it read like the best sort of translation. The meaning is crystal clear, but below the surface of the narration, the original simmers in subtle invitation. I think it's quite remarkable to capture this quality in a story written in English; I felt both comfortably at home and transported to a world I didn't—but wanted to—know."
Wieland also selected "Eminent Domain" by Kathryn Etters Lovatt for second place and publication, applying Faulkner's famous lines, "'The past is never dead. It's not even past.' 'Eminent Domain' illustrates the truth of this statement through deft description and the painful but compelling resilience of the first person narrator, Amy. The ending is the very definition of bittersweet, and will stay in my mind for a long time." Lovatt, who has a vacation home in Southport, but lives most of the year in Camden, SC, is also a former winner and a finalist in previous Betts competitions.
A record 121 stories were submitted to this year's competition. The other finalists are Heather Adams of Raleigh for "White Iris," Debra Madaris Efird of Harrisburg for "Palette of Love," Lana Hendershott of Hendersonville for "Kind of Crazy," Debra Lee of Rocky Mount for "Dale Earnhardt and the Rapture," Ian Oeschger of Wilmington for "Lowcountry Boil," Denise Sherman of Raleigh for "The Color Wheel," Robert Wallace of Durham for "The Disobedience of Love," and Jude Whelchel of Asheville for "Body Talk Soft, Body Talk Loud."
The annual Doris Betts Fiction Prize honors the late novelist and short-story writer Doris Betts, and is sponsored by the non-profit North Carolina Writers' Network, the state's oldest and largest literary arts services organization devoted to writers at all stages of development. For additional information, visit www.ncwriters.org.
Published since 1992 at East Carolina University, the North Carolina Literary Review has won numerous awards and citations, most recently the 2014 Phoenix Award for Significant Editorial Achievement from the Council of Editors of Learned Journals. Fiction Editor Liza Wieland is the author of three collections of short stories and four novels, including Land of Enchantment, just out this year.
A two-year subscription to NCLR will include the 2015 issue, featuring the winner from the 2014 Betts competition, as well as the 2016 issue, featuring Field's winning story from this year's competition. Find subscription information at http://www.nclr.ecu.edu/subscriptions.