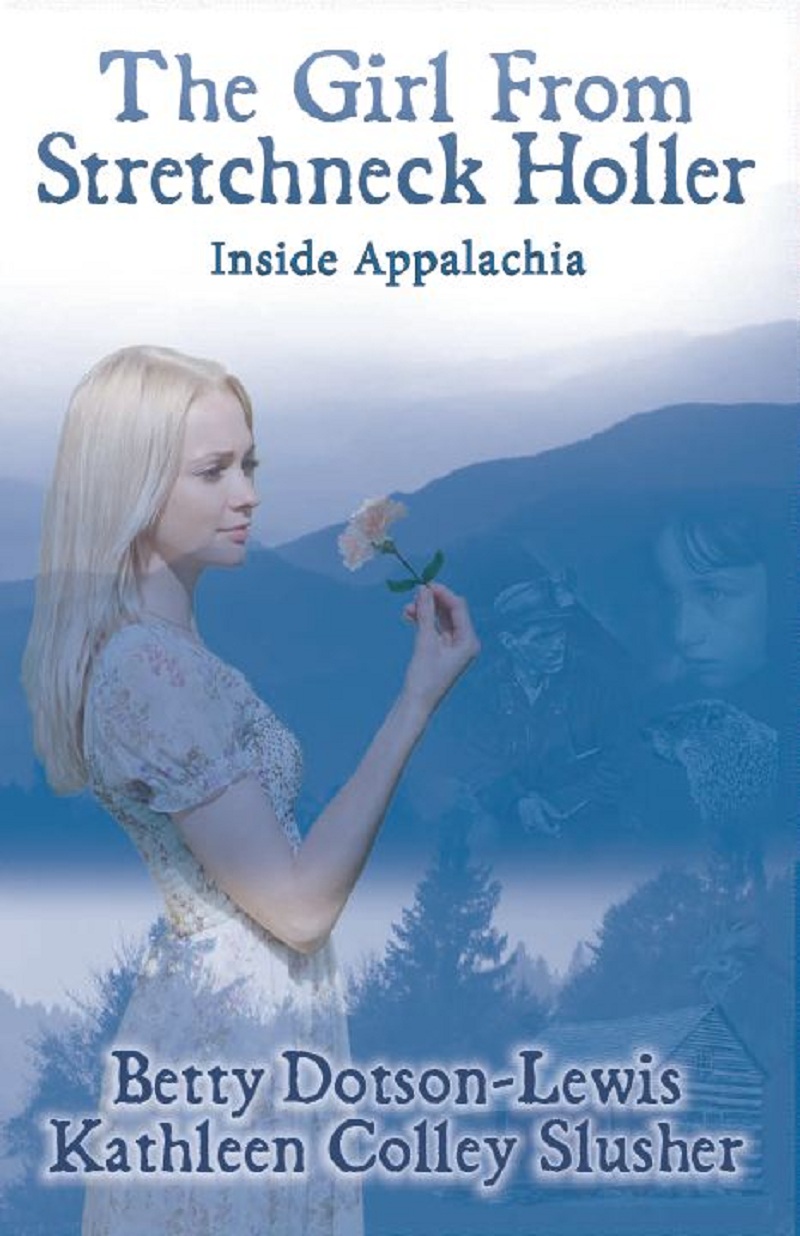 The Girl from Stretchneck Holler: Inside Appalachia by Betty Dotson-Lewis and Kathleen Colley Slusher
Brighton Publishing, LLC
$5.99, e-book
ASIN: B007UIYD8A
April, 2012
Short-Story Collection
Available through Smashwords or www.Amazon.com
What is so fascinating about Appalachia? Everything.
The Appalachia is a state of mind—a place both physical and spiritual. A place people leave and long to return to. A place that shapes the thoughts and actions of those living there or who have ever lived there. A place in the heart. A place of violence, abject poverty, and natural rugged beauty. A place of horrible strife, survival, and resilience.
Buried deep in the hollers of the Appalachian Mountains is the symbol of a group of struggling working-class people pitted against coal barons. The growth of the coal culture—a culture colored by violence and killings, by threats, by abuse, and by the rape of mountains—has forced a reclusive, independent, tenacious people into subservience. They serve the coal that provides their livelihood, but the consequences are great. Rising out of this state of colonialism is male dominance which is an accepted norm. Sons learn from their fathers. Daughters learn from their mothers. The pattern of domestic abuse is prevalent up and down the hollers as the culture flaw repeats itself generation after generation.
Behind the walls of the little four-room houses stuck on the side of a hill are many hidden secrets. Children raised in the Appalachian coal culture become a product of their environment. This collection of short stories is told through the moving letters of two women who tell the stories of their rising from this upbringing and beautifully serve as windows to the souls of those hidden children of the mountains.
Betty Dotson-Lewis was born in the coalfields of southwest Virginia in Buchanan County where her family had deep roots in the coal and timber industries. Her dad moved his big family to a forty-two-acre farm high in the remote hills of Nicholas County, West Virginia, when she was still a young girl. He was in pursuit of bigger game to hunt and bigger timber to cut. There in the mountains, Betty was raised surrounded by coal miners, coon hunters, and storytellers.
She hadn't considered writing and publishing as part of her immediate plans since she was already employed in a time-consuming job for the Nicholas County Public School system. However, if you believe there is a Master Plan for each of us, then, you will understand how it came upon her to write. The Girl from Stretchneck Holler became her passion and purpose. Through a series of unusual visionary dreams and a continuous stream of support from those whose stories she documented, she realized this was, indeed, part of her Master Plan.
Betty Dotson-Lewis has a son and daughter. Her hometown is Summersville, West Virginia, although she currently resides in North Carolina. She graduated from Nicholas County High School and studied at Berea College in Berea, Kentucky.
Kathleen Colley Slusher is the eldest daughter of a World War II veteran and his Hawaiian-born Japanese bride. Upon her father's retirement from a career in the Marine Corps, the family of seven resettled in his hometown of Haysi, located in the Appalachian foothills of southwest Virginia.
Blending her mother's cherished stories of growing up in Hawaii with her stories of the mountain culture that her father so loved, Kathleen began writing about her rich and diverse heritage when attending Berea College.
Kathy lives with her daughter in Crab Orchard, Kentucky.