---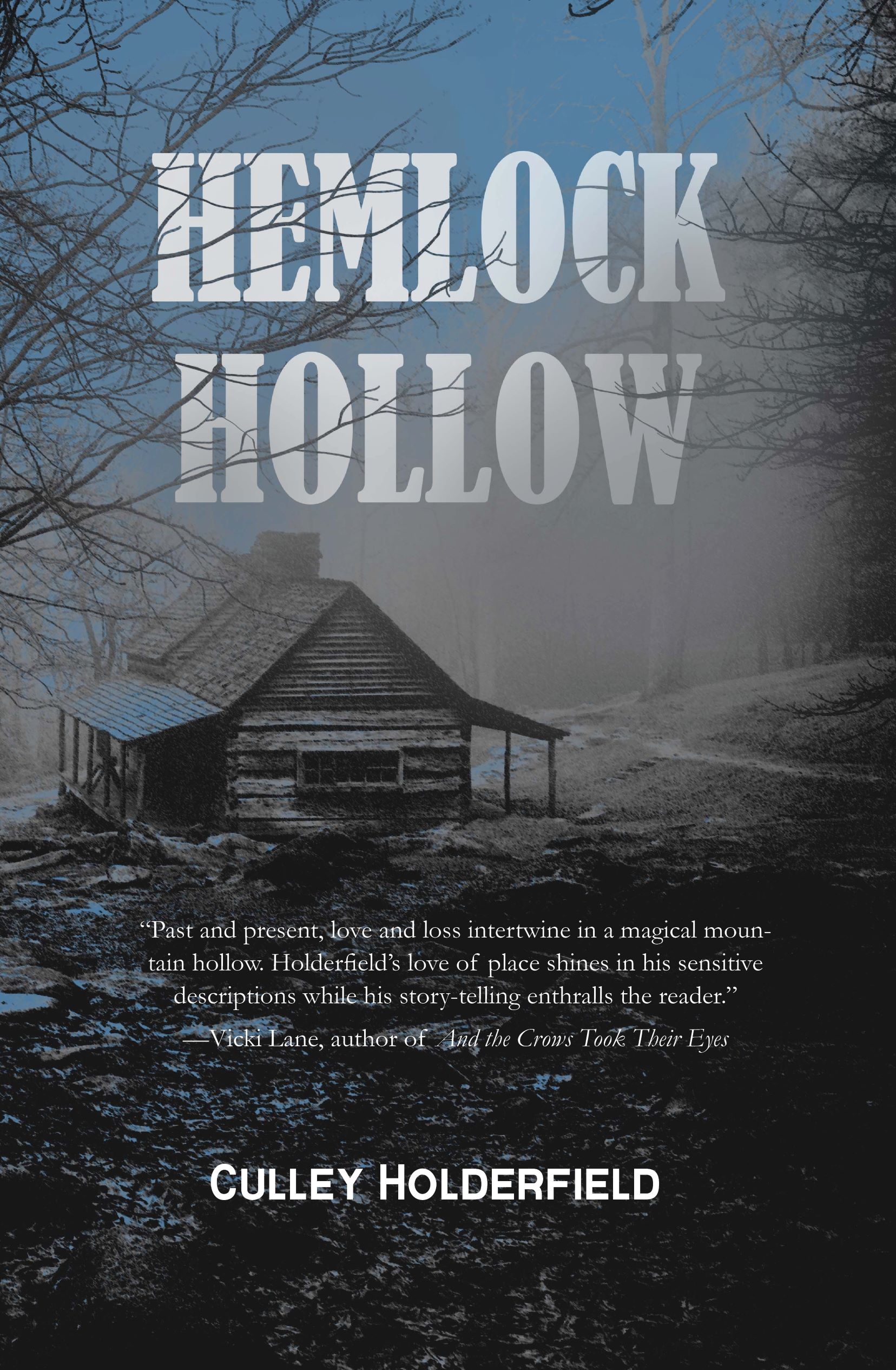 Hemlock Hollow
Publisher: Regal House Publishing
ISBN: 978-1646032860
Genre: Historical Fiction, Southern Literature
Price: $18.95
---
Caroline McAlister, college professor and life-long skeptic, is reeling from the loss of her father and her marriage. Her once promising career has come to a standstill. She didn't realize her father held onto the family cabin until he bequeathed it to her, and with it, the ghost who haunted her childhood. When she discovers a century-old journal in the attic, she awakens the voice of Carson Quinn. The journal reveals Carson's love for the same hollow that enthralled Caroline growing up. A little sleuthing uncovers rumors that the kind, curious boy in the journal grew up to murder his brother. Caroline plunges into the project of exonerating Carson, only to find herself in the throes of a personal past she's spent her life trying to avoid. Hemlock Hollow is about how we forever haunt the places we love and how they haunt us in return.
Culley Holderfield learned to love stories on the front porch of a cabin in a hollow in Western North Carolina. At UNC-Chapel Hill, he studied in the undergraduate creative writing program. After graduating, he found his way to South America and later to Africa and Europe. When not writing or working in community development finance, he spends his time tromping through woods and paddling rivers. His nonfiction, short stories, and poetry have appeared in a variety of publications. Hemlock Hollow is his debut novel. He lives in Durham, NC. Learn more here.
Reviews
Past and present, love and loss intertwine in a magical mountain hollow. Holderfield's love of place shines in his sensitive descriptions while his story-telling enthralls the reader.

Vicki Lane, author of And the Crows Took Their Eyes.
In this sophisticated and nuanced narrative, past and present collide to shed light on a century-old murder. With its evocative sense of place and carefully-timed revelations, reading Hemlock Hollow feels akin to opening a treasure chest.

Heather Bell Adams, author of Maranatha Road and The Good Luck Stone
A love story, a history, a story of great depth and pain, Hemlock Hollow leads us down a mountain path toward deeper understandings of life and the haunting hold that past lives have on us, only seen clearly when we look at our ghosts face to face with love. With this novel, Holderfield joins the pantheon of those mountain writers of the South who paint both history and human nature with a fine brush – Ron Rash, Vicki Lane, Wiley Cash.

Marjorie Hudson, author of Accidental Birds of the Carolinas and Indigo Field.