---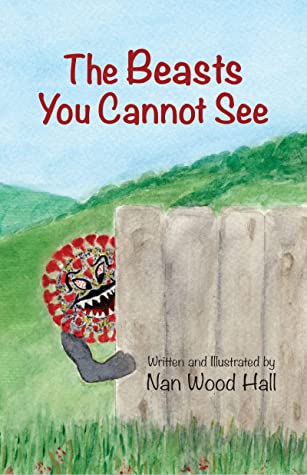 The Beasts You Cannot See
Publisher: Kindle Direct Publishing
ISBN: 979-8-793359214
Genre: Children's: Family Life
Price: $12.99, paperback / $9.99, e-book
---
There are many "beasts" you cannot see, but this little book is about the most recent one that truly took over almost everyone's lives in 2020, the Coronavirus (COVID-19) pandemic, and how her grandchildren and their parents coped with the isolation of it all.
How did you handle the COVID-19 pandemic? Were you isolated from your family and friends? Her youngest grandchildren, ages 6 and 3, live about one and half hours from her, but she did not see them for almost a year. The Beasts You Cannot See shows how they spent their time during this unprecedented time in history, and how they stayed in touch with their "Nana."
Do you remember the isolation of 2020? When no one was supposed to be with or see family or friends? When so many people were getting sick and dying? The author's grandchildren and their parents (who were lucky enough to work from home) stayed home and she "saw" them only through photos that they sent every day. The Beasts You Cannot See are the Coronavirus germs that all were all dealing with at that time. The illustrations are watercolor drawings taken from those daily photos.
Nan Wood Hall is a native North Carolinian whose entire life has been a love affair with the arts. Born with the ability to draw and sing at an early age, she first chose music as her outlet. While studying interior design, which became her career, her long dormant love of drawing and painting emerged. She is known for her very colorful oil and watercolor paintings, but she always had a desire to write. This desire also lay dormant, as she led a very busy life with no time to pursue those passions that lay within. Nan raised four children, all of whom are now grown. She has four wonderful grandchildren and one great grandson. Now that she is retired, she has tackled writing, painting, and singing with a new zeal! She has several books in mind and plans for this little children's book to be just the beginning of a new career.