Hats Off!
Good news from our members!
The North Carolina Writers' Network is happy to announce good news from our members. If you have had a piece published, won a prize in a competition, or received an award or honor for your writing, let us know and we'll post the news here. "Hats Off" announcements are available to members only. To post your item on the website, please click here.
Details

Category: Hats Off!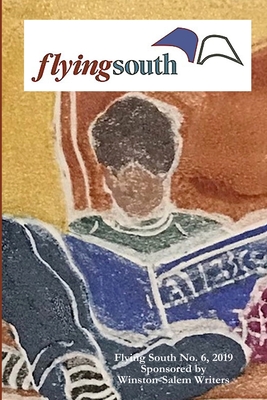 Hats Off! to S. Katherine Burnette whose poem"Mother's Prayer" has been published in Flying South 2019, the annual anthology of stories, poems, and essays published by the Winston-Salem Writers, released in September.
Details

Category: Hats Off!
Hats Off! to Philip Gerard who won the 2019 North Carolina Award for Literature, the state's highest civilian honor. Philip is perhaps best known for his work Cape Fear Rising, a novel about the Wilmington Coup of 1898. He is the author of thirteen books of fiction and nonfiction, most recently The Last Battleground: The Civil War Comes to North Carolina. He has also written eleven documentary television scripts, numerous radio essays, several magazine series, and an award-winning radio drama. Philip played a significant role in developing the Creative Writing program at the University of North Carolina-Wilmington shortly after joining the university's English Department in 1989 and has seen the program grow to become a thriving department.
Details

Category: Hats Off!
Hats Off! to Judy Goldman and Barbara Presnell whose essays appear in the new anthology Gone Dogs: Tales of Dogs We've Loved (Thomas Woodland Publishing Group, LLC). Judy wrote about her dog, Dudley; Barbara wrote about her dog, Langston. Jim Mitchem and Laurie Smithwick edited the anthology. With fifty stories and poems by people from all over the world, Gone Dogs is the greatest collection of love stories about dogs ever published.