Hats Off!
Good news from our members!
The North Carolina Writers' Network is happy to announce good news from our members. If you have had a piece published, won a prize in a competition, or received an award or honor for your writing, let us know and we'll post the news here. "Hats Off" announcements are available to members only. To post your item on the website, please click here.
Details

Category: Hats Off!
Hats Off! to Robert Lee Kendrick who has been awarded a Tennessee Williams Scholarship in Poetry for the 2017 Sewanee Writers Conference. From July 18–30, The University of the South gathers a distinguished faculty to provide instruction and criticism through workshops and craft lectures in poetry, fiction, and playwriting.
Details

Category: Hats Off!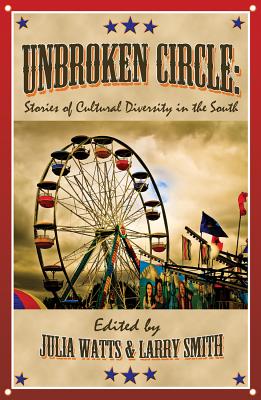 Hats Off! to Katie Winkler whose essay appears in Unbroken Circle: Stories of Cultural Diversity in the South (Bottom Dog Press), edited by Julia Watts and Larry Smith. "We are a people as varied as the Southern landscape, from the mountainsof Appalachia to the deltas of Mississippi to the skyscrapers of Atlanta," says Watts in the introduction. "We are urban and rural, old and young, poor and rich, and all points in between. We are all these things, plus more that don't fit into neat categories. The voices in this collection represent some of the diverse voices of our region."