Hats Off!
Good news from our members!
The North Carolina Writers' Network is happy to announce good news from our members. If you have had a piece published, won a prize in a competition, or received an award or honor for your writing, let us know and we'll post the news here. "Hats Off" announcements are available to members only. To post your item on the website, please click here.
Details

Category: Hats Off!
Hats Off! to Suzanne Cottrell whose poem "Spiritual Awakening" won First Place in the Rebecca Lard Poetry Award (Prolific Press). Her poem, along with four others, will be featured in the 2018 Spring Poetry Quarterly. The print journal is currently in production. Also, her poem "Evasive Catch" has been accepted for a special edition of the Pisgah Review featuring the writing of the 2017 Looking Glass Rock Writers' Conference attendees. Suzanne has been accepted to attend the poetry workshop of the 2018 LGRWC, held at Brevard College, in May. In addition, her poem "Symphonic Arrival" was posted online in issue 277 of The Weekly Avocet (March 25, 2018), and "Kite Acrobatics" will be in the print issue of the 2018 Spring Avocet currently in production.
Details

Category: Hats Off!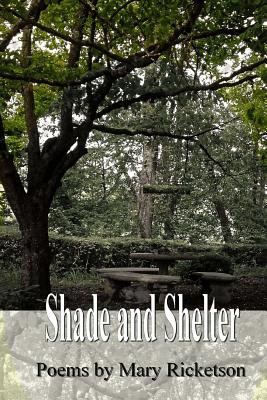 Hats Off! to Mary Ricketson whose new full-length poetry collection, Shade and Shelter, is out now from Kelsay Books. Previous collections include Hanging Dog Creek (Future Cycle Press, 2014) and I Hear the River Call My Name (Finishing Line Press, 2007). Mary is the NCWN county rep for Cherokee County, part of NCWN-West.
Details

Category: Hats Off!
Hats Off! to Lisa Zerkle who was recently interviewed in The Collagist. Her poem "My Son in the Sea" appears in Issue 70. "Those who do not conform neatly to rigid gender binaries have been met with a spectrum of reaction from 'you are a fantastic creature' to 'you are a freak of nature,'" says Lisa about her poem. "We've been telling these stories for centuries in myth and fairy tale. Some will refuse to see beauty if it appears in a form that is unusual to them." To read the full poem, click here.