Hats Off!
Good news from our members!
The North Carolina Writers' Network is happy to announce good news from our members. If you have had a piece published, won a prize in a competition, or received an award or honor for your writing, let us know and we'll post the news here. "Hats Off" announcements are available to members only. To post your item on the website, please click here.
Details

Category: Hats Off!
Hats Off! to Maureen Sherbondy who won the Poet Laureate Award from the North Carolina Poetry Society. Her poem was selected by NC Poet Laureate and NC Literary Hall of Fame inductee Jaki Shelton Green. In addition, Maureen's work was recently published in Litro, Prelude, Fredericksburg Literary and Art Review, Eastern Iowa Review, WigLeaf, Jet Fuel Review, and Waccamaw. Her work also is forthcoming in The Oakland Review, Jelly Bucket, and other journals.
Details

Category: Hats Off!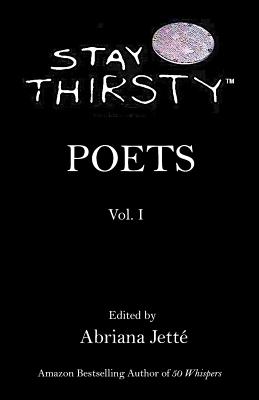 Hats Off! to Karen Paul Holmes whose two poems appear in Stay Thirsty Poets, Vol. 1 (ed. Abriana Jette) along with work by Billy Collins, Robert Pinsky, Paul Muldoon, Denise Duhamel, A.E.Stallings, David Lehman, Jericho Brown, Alexis Rhone Fancher, and Jenny Sadre-Orafai. Karen was a featured reader on March 13 in Atlanta at the Callanwolde Fine Arts Center's monthly poetry series; and she will lead a writing retreat called "Your Write Time" at the John C. Campbell Folk School in Brasstown the weekend of July 26.
Details

Category: Hats Off!
Hats Off! to Krystal A. Smith whose debut short-story collection Two Moons: Stories (BLF Press, 2018) is a finalist in the Lambda Literary Awards (Lesbian Fiction). The Lambda Literary Award is the most prestigious LGBTQ book prize in the world. Finalists are selected by a panel of over sixty literary professionals from over 1,000 book submissions from over 300 publishers.