Hats Off!
Good news from our members!
The North Carolina Writers' Network is happy to announce good news from our members. If you have had a piece published, won a prize in a competition, or received an award or honor for your writing, let us know and we'll post the news here. "Hats Off" announcements are available to members only. To post your item on the website, please click here.
Details

Category: Hats Off!
Hats Off! to Susan M. Steadman whose play "(Anti-)Material(ism)" was chosen for NC 10 x 10: a Festival of 10-Minute Plays, sponsored by the Cary Playwrights Forum and OdysseyStage Theatre. The theme for 2019 is "Fortune." The festival runs July 11-14, 2019 at The ArtsCenter in Carrboro and July 18-20 2019 at The Cary Theatre in Cary.
Details

Category: Hats Off!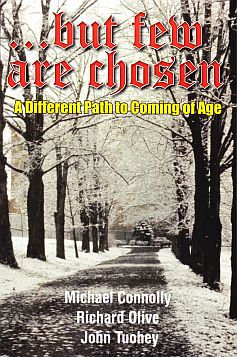 Hats Off! to Michael Connolly whose book ...But Few Are Chosen: A Different Path to Coming of Age (Vandamere Press, 2018), which he wrote with Richard Olive and John Tuohey, was featured by the Catholic News Service. The book tells the story of the boys at St. John's Atonement Seminary in the Finger Lakes region of New York, which they came to from "hardscrabble childhoods." Now in their seventies and still friends, the men look back on their time at St. John's and the lives they've led since with the benefit of perspective and a new understanding of the value of friendship.
Details

Category: Hats Off!
Hats Off! to Suzanne Cottrell whose two pieces of microfiction, "Wine Therapy" and "Heirloom," are posted in the April online issue of Nailpolish Stories: A Tiny and Colorful Journal. Also, her haiku about a great horned owl appears in NatureWriting (March 2, 2019). Her poem "Ascension" was accepted for the Poetry Leaves Exhibit, sponsored by the Waterford Township Library in Waterford, Michigan, and will be on display May 1-15, 2019, and be included in the Poetry Leaves bound volume. Suzanne has been accepted for the nonfiction workshop with Robin Wall Kimmerer at the 2019 Looking Glass Rock Writers' Conference, May 9-12, at Brevard College in Brevard.