Hats Off!
Good news from our members!
The North Carolina Writers' Network is happy to announce good news from our members. If you have had a piece published, won a prize in a competition, or received an award or honor for your writing, let us know and we'll post the news here. "Hats Off" announcements are available to members only. To post your item on the website, please click here.
Details

Category: Hats Off!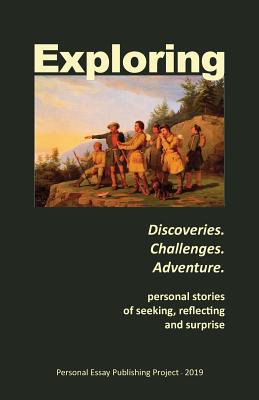 Hats Off! to Suzanne Cottrell whose poem "Beacon" will be in the 2019 spring print issue of Poetry Quarterly. Her haiku beginning "Blazing scarlet sun..." was published in issue #62 of Haiku Journal. Her personal narratives "Aerial Adventure" and "Thundering Hooves in the Land of Giants" appear in the anthology, Exploring, edited by Randell Jones. Exploring is currently available anywhere books are sold. Her poem, "Indispensable Weed," will appear in the May 11, 2019, weekly online issue of The Remembered Arts Journal.
Details

Category: Hats Off!
Hats Off! to Cindy Brookshire who won Second Prize in the annual Carolina Woman Writing Contest. She won a "luxurious skincare set by BioSphere Naturel France." Cindy's short story, "Ain't Just a River," was inspired by the work of artist Marsha Rogers of Backporch Pottery in Benson.The story has been published in the May/June issue. Click here to read about about the backstory on her winning piece. Cindy and a dedicated core group of writers meet as the Johnston County Writers Group on the first Thursday of the month at 6:30 pm at Selma Public Library in uptown Selma. Anyone interested in moving forward with their summer writing projec is welcomed to attend.
Details

Category: Hats Off!
Hats Off! to Art Taylor whose story "English 398: Fiction Workshop" won the Edgar Award for Best Short Story from Mystery Writers of America.