NORTH CAROLINA—The North Carolina Writers' Network Board of Trustees elected three new members in a vote held Friday, May 3. Kathryn Stripling Byer, Jason Mott, and Alice Osborn will join the Board effective immediately.
"The Board is excited to welcome these talented individuals," said NCWN Board President Margaret Dardess. "Their creativity, diversity, energy, and proven dedication to furthering the mission of the North Carolina Writers' Network will have a lasting impact on writing communities across our state."
Kathryn Stripling Byer was raised on a farm in southwest Georgia, where the material for much of her first poetry originated. She graduated from Wesleyan College, Macon, Georgia, with a degree in English literature, and then received her MFA degree from UNC-Greensboro, where she studied with Fred Chappell and Robert Watson, and formed enduring friendships with James Applewhite and Gibbons Ruark.
After graduation she worked at Western Carolina University, becoming Poet-in-Residence in 1990. Her poetry, prose, and fiction have appeared widely, including Hudson Review, Poetry, The Atlantic, Georgia Review, Shenandoah, and Southern Poetry Review. Often anthologized, her work has also been featured online, where she maintains the blogs Here, Where I Am, and The Mountain Woman. Her body of work was discussed along with that of Charles Wright, Robert Morgan, Fred Chappell, Jeff Daniel Marion, and Jim Wayne Miller in Six Poets from the Mountain South, by John Lang, published by LSU Press. Her first book of poetry, The Girl in the Midst of the Harvest, was published in the AWP Award Series in 1986, followed by the Lamont (now Laughlin) prize-winning Wildwood Flower, from LSU Press. Her subsequent collections have been published in the LSU Press Poetry Series, receiving various awards, including the Hanes Poetry Award from the Fellowship of Southern Writers, the Southern Independent Booksellers Alliance Poetry Award, and the Roanoke-Chowan Award. She served for five years as North Carolina's first woman poet laureate. She lives in the mountains of western North Carolina with her husband and three dogs. Her website is www.kathrynstriplingbyer.com.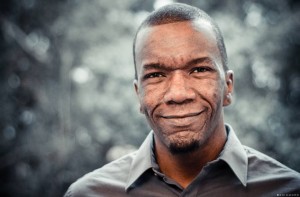 Jason Mott lives in southeastern North Carolina. He has a BFA in Fiction and an MFA in Poetry, both from the University of North Carolina at Wilmington. His poetry and fiction have appeared in various journals such as Prick of the Spindle, The Thomas Wolfe Review, The Kakalak Anthology of Carolina Poets, Measure, and Chautauqua. He was nominated for a 2009 Pushcart Prize. He is the author of two poetry collections: We Call This Thing Between Us Love and "…hide behind me…" His debut novel, The Returned, is slated for publication this August. The Returned has also been optioned by Brad Pitt's production company, Plan B, in association with Brillstein Entertainment and ABC. The pilot is currently being filmed.
Alice Osborn, M.A., is the author of three books of poetry: After the Steaming Stops, Unfinished Projects, and Right Lane Ends; she is also a manuscript editor, freelance writer, and storyteller. She earned her B.S. from Virginia Polytechnic and State University and her M.A. from North Carolina State University. A former Raleigh Charter High School English teacher, Alice has served as a Writer-in-Residence in the United Arts Artists in the Schools program since 2009, and has taught creativity, poetry, memoir, and blogging workshops to Triangle residents for six years. Her work has appeared in Raleigh's News and Observer, Soundings Review, and in numerous journals and anthologies. She lives in Raleigh, North Carolina, with her husband and two children. Visit her website: www.aliceosborn.com.
The North Carolina Writers' Network connects, promotes, and serves the writers of this state. It provides education in the craft and business of writing, opportunities for recognition and critique of literary work, resources for writers at all stages of development, support for and advocacy of the literary heritage of North Carolina, and a community for those who write. The North Carolina Writers' Network believes that writing is necessary both for self-expression and a healthy community, that well-written words can connect people across time and distance, and that the deeply satisfying experiences of writing and reading should be available to everyone.
The nonprofit North Carolina Writers' Network is the state's oldest and largest literary arts services organization devoted to writers at all stages of development. For additional information, visit www.ncwriters.org.