Details

Category: Network News
ASHEVILLE—Leslie Kirk Campbell of San Francisco has won the 2019 Thomas Wolfe Fiction Prize for her story "City of Angels." Campbell will receive receive $1,000 and possible publication in The Thomas Wolfe Review.
Final judge Jill McCorkle described "City of Angels" as "very well written and moving . . . an accurate portrayal of teenage angst that opens to a much broader—and very timely—landscape."
Campbell is the author of Journey into Motherhood (Riverhead). Her short fiction has won first place awards at Arts & Letters, Southern Indiana Review, and Briar Cliff Review, and has placed as a finalist at Iowa Review, Bellevue Literary Review, and Glimmer Train. She has received fellowships from Playa and Ucross. Having just completed her first short story collection, she is at work on a second collection. She teaches at Ripe Fruit Writing, a creative writing program she founded in San Francisco in 1991.
McCorkle also selected three entries for Honorable Mention: "Fallen Birds" by Beth Nixon Weaver, "The Bethlehem Baker" by Andrew Scrimgeour, and "The God Box" by Michael Gaspeny.
Weaver has one published YA novel (Rooster) and a forthcoming short story, "Hawaii in a Box," in Adelaide Literary Magazine No. 25. She holds a Ph.D in English and teaches Literature and Humanities in Orlando, Florida.
Andrew Scrimgeour's stories and essays have been published in The New York Times, The New York Times Book Review, The Authors Guild Bulletin, and The Moment: Wild, Poignant, Life-Changing Stories (Harper Perennial, 2012). The author of numerous articles, he is the editor of Just Call Me Bob: The Wit and Wisdom of Robert W. Funk (2007) and Evaluating the Legacy of Robert W. Funk: Reforming the Scholarly Model (2018) and is writing a full-length biography of Funk. Later this year, Penn State University Press will publishThe Prophetic Quest: The Stained Glass Windows of Jacob Landau,  photography by Tom Crane, which Scrimgeour co-authored with David S. Herrstrom. Dr. Scrimgeour is Dean of Libraries Emeritus, Drew University, Madison, NJ, and lives with his wife in Cary.
Michael Gaspeny, author of the chapbooks Re-Write Men and Vocation, has won the Randall Jarrell Poetry Competition and the O. Henry Festival Short Fiction Contest. His stories have appeared in Brilliant Corners: A Journal of Jazz and Literature; storySouth and The Greensboro Review. The first chapter of his novel A Postcard from the Delta is forthcoming in Embark! In his seventeenth year of hospice service in Greensboro, he has received the North Carolina Governor's Award for Volunteer Excellence.
Weaver, Scrimgeour, and Gaspeny are all NCWN members.
Final judge Jill McCorkle has the distinction of having her first two novels published on the same day in 1984. Since then she has published four other novels and four collections of short stories. Five of her books have been named New York Times notable books, while three of her stories have appeared in Best American Short Stories anthologies. McCorkle has received the New England Booksellers Award, the John Dos Passos Prize for Excellence in Literature, and the North Carolina Award for Literature. She is a member of the Fellowship of Southern Writers and the North Carolina Literary Hall of Fame. McCorkle has taught at UNC-Chapel Hill, Tufts, and Brandeis, where she was the Fannie Hurst Visiting Writer. She was a Briggs-Copeland Lecturer in Fiction at Harvard for five years where she also chaired Creative Writing. She currently teaches creative writing in the MFA Program at NC State University and is a core faculty member of the Bennington College Writing Seminars. A native of Lumberton, she lives with her husband, photographer Tom Rankin, in Hillsborough.
The Thomas Wolfe Fiction Prize, which is awarded to a work of short fiction of 3,000 words or less, is administered by the Great Smokies Writing Program at the University of North Carolina at Asheville. The program offers opportunities for writers of all levels to join a supportive learning community in which their skills and talents can be explored, practiced, and forged under the careful eye of professional writers. The program is committed to providing the community with affordable university-level classes led by published writers and experienced teachers. Each course carries academic credit awarded through UNC-Asheville.
The Thomas Wolfe Review is the official journal of The Thomas Wolfe Society, publishing articles, features, tributes, and reviews about Wolfe and his circle. It also features bibliographical material, notes, news, and announcements of interest to Society members.
North Carolina Literary Hall of Fame inductee Thomas Wolfe (1900-1938), was born in Asheville. His Look Homeward, Angel is considered one of the most important coming-of-age novels in the English language. Wolfe was considered at the time of his death to be the greatest talent North Carolina had given to American literature. His novels and collected short stories go beyond autobiography, trying to, in William Faulkner's words, "put all the experience of the human heart on the head of a pin." His intense poetic language and thoughtfully developed symbology, combined with his uncanny ability to enter the minds of his other characters and give them powerful voices, elevate the books from memoir to undeniable literary art.
The nonprofit North Carolina Writers' Network is the state's oldest and largest literary arts services organization devoted to all writers at all stages of development. For additional information, visit www.ncwriters.org.
Details

Category: Network News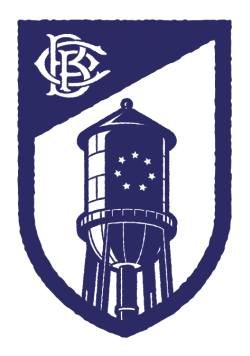 GREENSBORO—The North Carolina Writers' Network 2019 Spring Conference on Saturday, April 27, at UNCG, offers a full day of classes and programming on the craft and business of writing. It also offers unparralleled access to many of the literary lights of the Old North State, through its exhibit hall.
From 8:30 am to 5:00 pm, the exhibit hall will offer access to fourteen literary presses and organizations. It's a great way to stock up on summer reading, buy subcriptions to NC-based literary rags, support local literary organizations, and talk face-to-face with the publishers and literary pros who work daily with new and established writers from the South and beyond.
For more information, and to register for Spring Conference, click here.
Here are the 2019 exhibitors, in alphabetical order:
ATHENIAN PRESS
Athenian Press & Workshops serves femme and women-identified writers in the Southeast: www.athenianpw.org.
BLAIR, PUBLISHER
A non-profit, independent press that publishes diverse books, including literary fiction, poetry, and nonfiction about the American South and beyond: www.blairpub.com.
BLF PRESS
BLF Press is an independent Black feminist press dedicated to amplifying the work of women of color: www.blfpress.com.
BLUE CROW PUBLISHING
Blue Crow Publishing publishes adult fiction in a variety of genres under their Blue Crow Books imprint, and nonfiction, including memoir and social commentary, under their Snowraven Books imprint. Their young adult imprint is Goldenjay Books: www.bluecrowpublishing.com.
BULL CITY PRESS
Bull City Press publishes a small quarterly magazine, Inch, and poetry, fiction, and nonfiction chapbooks: www.bullcitypress.com.
CAVE WALL
Cave Wall is a national literary magazine dedicated to publishing the best in contemporary poetry. They are interested in poems of any length and style from both established and emerging poets: www.cavewallpress.com.
THE GREENSBORO REVIEW
Works from The Greensboro Review are consistently included in the Pushcart Prize anthologies, Best American Short Stories, the O. Henry Awards, New Stories from the South, and other collections honoring the finest writing by both established and emerging voices: www.greensbororeview.org.
THE NC LITERARY MAP
Through the development of the searchable and browseable data-driven online NC Literary Map, users are able to access a database, learning tools, and cultural resources, to deepen their understanding of specific authors as well as the cultural space that shaped these literary works: www.library.uncg.edu/dp/nclitmap/about.aspx.
THE NC LITERARY REVIEW
NCLR publishes poetry, fiction, and nonfiction by and interviews with North Carolina writers and articles and essays about North Carolina writers and the rich literary history and culture of the Old North State: www.nclr.ecu.edu.
THE NC POETRY SOCIETY
Since 1932, the North Carolina Poetry Society has existed as an all-volunteer organization especially for poets and friends of poetry: www.ncpoetrysociety.org.
PRESS 53
Press 53 has been finding and sharing remarkable voices since October 2005, earning a reputation as a quality publishing house of short fiction and poetry collections: www.press53.com.
PROSPECTIVE PRESS
An avid independent publisher of quality genre fiction and select nonfiction: www.prospectivepress.com.
SCUPPERNONG BOOKS
The official bookseller of the 2019 Spring Conference, Scuppernong Books also hosts the annual Greensboro Bound Literary Festival: www.scuppernongbooks.com.
Pre-registration for the North Carolina Writers' Network 2019 Spring Conference closes April 21. Register here.
Details

Category: Network News
GREENSBORO—You know the old expression, "You have to crawl before you learn to walk?" The same might be true for writing. Before we get published, we need to master our craft.
But eventually, we're probably going to want to be published.
That's where this year's Spring Conference sessions "The Basics of the Book Business, Parts I & II," led by literary power couple Ed and Jamie Rogers Southern, come in.
The NCWN 2019 Spring Conference happens Saturday, April 27, a full day of fun on the campus of the University of North Carolina at Greensboro.
Register at www.ncwriters.org.
Ed Southern, NCWN's Executive Director, will lead "The Basics of the Book Business, Part I."
Creative writing is usually solitary, personal, idiosyncratic, and emotional. Writers who want to publish their writing, though, must understand that they are entering the business world: in the case of the book business, a world with visible roots in the Renaissance, with jargon, quirks, and practices unlike any other industry.
"The Basics of the Book Business" will be less a how-to manual than a glossary or compendium of useful information for writers who hope to enter the book business, with answers to questions you may not even know to ask. Part I will cover what would-be authors likely will encounter before publication: submitting, contracting, editing, and pre-publication marketing. What counts as "published"? Why is there no such thing as an "unpublished book" or "ISBN number"? Do you need to file for a copyright before submitting your work to a publisher? (Spoiler Alert: No, but come to the class to learn why.)
Jamie Rogers Southern, the Operations Director at Bookmarks in Winston-Salem, will lead "The Basics of the Book Business, Part II."
"The Basics of the Book Business, Part II," will cover what brand-new authors likely will encounter once their book is published, especially working with bookstores and booksellers to help their writing find readers. What should an author expect at a book signing? Who are these Ingram, Baker, and Taylor people that booksellers keep talking about? What are "returns" and why should authors learn to live with them?
Please note that you do not have to take both parts of "The Basics of the Book Business" to register for one of them.
Ed Southern has been Executive Director of the North Carolina Writers' Network since 2008, after almost a decade as Sales Director and Vice President of John F. Blair, Publisher. He is the author of four books, including the short-story collectioen Parlous Angels, and his fiction and nonfiction have appeared in the North Carolina Literary Review, storySouth, Change Seven, The Dirty Spoon, the Asheville Poetry Review, South Writ Large, and lsewhere. He received the 2015 Fortner Award from St. Andrews University for his service to the literary arts in North Carolina.
Jamie Rogers Southern worked at the Alabama Booksmith in her native Birmingham for more than five years as event organizer, buyer, and store manager. She moved to New York in 2007 to work for the American Booksellers Association as Education Coordinator; in addition to writing and leading education sessions for ABA, she was their coordinator for BookExpo America and Winter Institute in 2008. She has been working with Bookmarks, a literary arts nonprofit organization in Winston-Salem, since 2011, currently as Operations Director. Bookmarks' nonprofit independent bookstore opened in downtown Winston-Salem in July 2017.
Pre-registration for the NCWN 2019 Spring Conference runs through April 21.
Register now: www.ncwriters.org.