Details

Category: Network News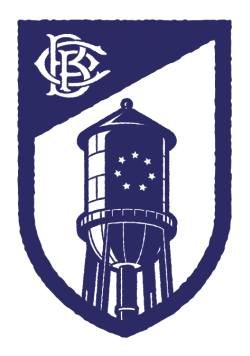 GREENSBORO—The North Carolina Writers' Network 2019 Spring Conference on Saturday, April 27, at UNCG, offers a full day of classes and programming on the craft and business of writing. It also offers unparralleled access to many of the literary lights of the Old North State, through its exhibit hall.
From 8:30 am to 5:00 pm, the exhibit hall will offer access to fourteen literary presses and organizations. It's a great way to stock up on summer reading, buy subcriptions to NC-based literary rags, support local literary organizations, and talk face-to-face with the publishers and literary pros who work daily with new and established writers from the South and beyond.
For more information, and to register for Spring Conference, click here.
Here are the 2019 exhibitors, in alphabetical order:
ATHENIAN PRESS
Athenian Press & Workshops serves femme and women-identified writers in the Southeast: www.athenianpw.org.
BLAIR, PUBLISHER
A non-profit, independent press that publishes diverse books, including literary fiction, poetry, and nonfiction about the American South and beyond: www.blairpub.com.
BLF PRESS
BLF Press is an independent Black feminist press dedicated to amplifying the work of women of color: www.blfpress.com.
BLUE CROW PUBLISHING
Blue Crow Publishing publishes adult fiction in a variety of genres under their Blue Crow Books imprint, and nonfiction, including memoir and social commentary, under their Snowraven Books imprint. Their young adult imprint is Goldenjay Books: www.bluecrowpublishing.com.
BULL CITY PRESS
Bull City Press publishes a small quarterly magazine, Inch, and poetry, fiction, and nonfiction chapbooks: www.bullcitypress.com.
CAVE WALL
Cave Wall is a national literary magazine dedicated to publishing the best in contemporary poetry. They are interested in poems of any length and style from both established and emerging poets: www.cavewallpress.com.
THE GREENSBORO REVIEW
Works from The Greensboro Review are consistently included in the Pushcart Prize anthologies, Best American Short Stories, the O. Henry Awards, New Stories from the South, and other collections honoring the finest writing by both established and emerging voices: www.greensbororeview.org.
THE NC LITERARY MAP
Through the development of the searchable and browseable data-driven online NC Literary Map, users are able to access a database, learning tools, and cultural resources, to deepen their understanding of specific authors as well as the cultural space that shaped these literary works: www.library.uncg.edu/dp/nclitmap/about.aspx.
THE NC LITERARY REVIEW
NCLR publishes poetry, fiction, and nonfiction by and interviews with North Carolina writers and articles and essays about North Carolina writers and the rich literary history and culture of the Old North State: www.nclr.ecu.edu.
THE NC POETRY SOCIETY
Since 1932, the North Carolina Poetry Society has existed as an all-volunteer organization especially for poets and friends of poetry: www.ncpoetrysociety.org.
PRESS 53
Press 53 has been finding and sharing remarkable voices since October 2005, earning a reputation as a quality publishing house of short fiction and poetry collections: www.press53.com.
PROSPECTIVE PRESS
An avid independent publisher of quality genre fiction and select nonfiction: www.prospectivepress.com.
SCUPPERNONG BOOKS
The official bookseller of the 2019 Spring Conference, Scuppernong Books also hosts the annual Greensboro Bound Literary Festival: www.scuppernongbooks.com.
Pre-registration for the North Carolina Writers' Network 2019 Spring Conference closes April 21. Register here.
Details

Category: Network News
GREENSBORO—You know the old expression, "You have to crawl before you learn to walk?" The same might be true for writing. Before we get published, we need to master our craft.
But eventually, we're probably going to want to be published.
That's where this year's Spring Conference sessions "The Basics of the Book Business, Parts I & II," led by literary power couple Ed and Jamie Rogers Southern, come in.
The NCWN 2019 Spring Conference happens Saturday, April 27, a full day of fun on the campus of the University of North Carolina at Greensboro.
Register at www.ncwriters.org.
Ed Southern, NCWN's Executive Director, will lead "The Basics of the Book Business, Part I."
Creative writing is usually solitary, personal, idiosyncratic, and emotional. Writers who want to publish their writing, though, must understand that they are entering the business world: in the case of the book business, a world with visible roots in the Renaissance, with jargon, quirks, and practices unlike any other industry.
"The Basics of the Book Business" will be less a how-to manual than a glossary or compendium of useful information for writers who hope to enter the book business, with answers to questions you may not even know to ask. Part I will cover what would-be authors likely will encounter before publication: submitting, contracting, editing, and pre-publication marketing. What counts as "published"? Why is there no such thing as an "unpublished book" or "ISBN number"? Do you need to file for a copyright before submitting your work to a publisher? (Spoiler Alert: No, but come to the class to learn why.)
Jamie Rogers Southern, the Operations Director at Bookmarks in Winston-Salem, will lead "The Basics of the Book Business, Part II."
"The Basics of the Book Business, Part II," will cover what brand-new authors likely will encounter once their book is published, especially working with bookstores and booksellers to help their writing find readers. What should an author expect at a book signing? Who are these Ingram, Baker, and Taylor people that booksellers keep talking about? What are "returns" and why should authors learn to live with them?
Please note that you do not have to take both parts of "The Basics of the Book Business" to register for one of them.
Ed Southern has been Executive Director of the North Carolina Writers' Network since 2008, after almost a decade as Sales Director and Vice President of John F. Blair, Publisher. He is the author of four books, including the short-story collectioen Parlous Angels, and his fiction and nonfiction have appeared in the North Carolina Literary Review, storySouth, Change Seven, The Dirty Spoon, the Asheville Poetry Review, South Writ Large, and lsewhere. He received the 2015 Fortner Award from St. Andrews University for his service to the literary arts in North Carolina.
Jamie Rogers Southern worked at the Alabama Booksmith in her native Birmingham for more than five years as event organizer, buyer, and store manager. She moved to New York in 2007 to work for the American Booksellers Association as Education Coordinator; in addition to writing and leading education sessions for ABA, she was their coordinator for BookExpo America and Winter Institute in 2008. She has been working with Bookmarks, a literary arts nonprofit organization in Winston-Salem, since 2011, currently as Operations Director. Bookmarks' nonprofit independent bookstore opened in downtown Winston-Salem in July 2017.
Pre-registration for the NCWN 2019 Spring Conference runs through April 21.
Register now: www.ncwriters.org.
Details

Category: Network News
GREENSBORO—Thanks to a generous but anonymous matching donor, the North Carolina Writers' Network will provide new More Seats Scholarships to allow writers from underserved communities to attend the NCWN 2019 Spring Conference, Saturday, April 27, at the University of North Carolina at Greensboro.
Each More Seat scholarship (as in, "More Seats at the Table") will cover the full cost of conference registration, including a Lunch with an Author session at midday, as well as one year of Network membership—a total value of nearly $200.
The anonymous donor behind the More Seats scholarship fund will match donations up to $750.
"The more donations we receive, the more scholarships we will provide," NCWN Executive Director Ed Southern said. "Even us writer types can do math that simple."
The goal of the More Seats Scholarships is to encourage beginning writers from underserved communities who may not have found a place at the proverbial literary table.
"The donor wants to celebrate and amplify new North Carolina voices," Southern said. "They especially encourage writers from rural counties, writers of color, and LGBTQ+ writers to apply."
Selection criteria will focus on commitment to writing rather than degrees or publications.
"In a way, we're looking for writers who are going to keep writing, whether or not they get this scholarship," Southern said. "We hope, though, that those who do get these scholarships will get a little boost from it—in training, in inspiration and encouragement, in exposure to the literary community, in the literary community's exposure to them and their work."
The NCWN 2019 Spring Conference will begin with a keynote address by poet and North Carolina Award winner Michael McFee. Classes, workshops, and readings will round out the day. The faculty includes music writer Eddie Huffman; authors Joseph Mills and Krystal A. Smith; poets Amy Catanzano and Ashley Lumpkin; and more.
To apply, send a current CV—with contact information and a list of any work, education, publications, or other relevant literary experiences or achievements—and a Statement of Writing Intent of no more than 1,000 words to This email address is being protected from spambots. You need JavaScript enabled to view it..
The subject line should specify the applicant's interest in a More Seats Scholarship. Questions should be sent to that e-mail address, as well.
The deadline to apply is midnight on Friday, April 5.
For more information about the NCWN 2019 Spring Cconference, and to register, click here.