Details

Written by

Administrator

Category: Network News
DURHAM—Bull City author Jasmine Kumalah has been named the recipient of the 2020 Sally Buckner Emerging Writers' Fellowship.
Jasmine's excerpt from her novel-in-progress, Birds Under Water, explores the boundaries of poetry and prose through the story of a girl named Fatima and her migration from the fictionalized country of Bantunia.
Along with a $500 stipend, Jasmine wins a full scholarship to attend the North Carolina Writers' Network 2019 Fall Conference, November 8-10, in Asheville. She also receives a one-year membership in NCWN.
Jasmine Kumalah is a Sierra Leonean-Togolese American writer based in Durham. She is the author of novella Holding Demons in Small Jars (Lystra Books & Literary Services, 2016). Her essays and art reviews have been published in Black Girl Dangerous, Ayiba Magazine, AADAT online magazine, Interrupt MAG and the anthology Walking the Tightrope: Poetry and Prose by LGBTQ Writers from Africa. 
"The judges were uniformly impressed with the artistic strength of [her] submitted work sample," said June Guralnick, who facilitates the fellowship, "and [her] interview candor."
Jasmine was selected from a list of three finalists, including Hazel Foster and Hampton Williams Hofer, both NCWN members. The judges praised the quality of writing from all this year's finalists.
This year's judges included NCWN trustee Michele T. Berger; Chris Tonelli; and former NC Poet Laureate Joseph Bathanti.
The North Carolina Writers' Network offers the annual Sally Buckner Emerging Writers' Fellowship, in honor of the late poet, editor, and educator. The Buckner Fellowship supports emerging writers whose work shows promise of excellence and commitment to a literary career.
Applicants must be in the early stages of their careers and will not have had yet the support needed to achieve major recognition for their work. No specific academic background is required or preferred. Each year the program will accept applications from writers working primarily in one of four specified genres, rotated over a four-year cycle.
The 2021 genre will be announced at a later date; submissions open for the 2021 Buckner Fellowship on May 1 and run through June 30.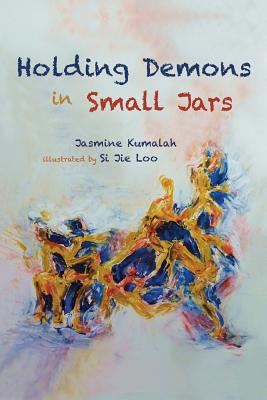 Award recipients are invited to somehow "pay it forward." Jasmine Kumalah intends to use her year to inspire others to write.
A native of Statesville, Sally Buckner taught every level from kindergarten through graduate school, including twenty-eight years as a faculty member at Peace College, inspiring thousands of young people to find their own unique writing voices. Buckner's published nonfiction, fiction, and poetry can be found in numerous journals, and in 1986, her collection of poetry, Strawberry Harvest, was published by St. Andrews Press. Other poetry collections include Collateral Damage (2008) and Nineteen Visions of Christmas (2011). Buckner edited two well-known anthologies of North Carolina literature: Our Words, Our Ways: Reading and Writing in North Carolina (1991) and Word and Witness: 100 Years of NC Poetry (1999).
For more about Sally Buckner, click here.
The North Carolina Writers' Network connects, promotes, and serves writers of this state, providing education in the craft and business of writing, opportunities for recognition and critique of literary work, resources for writers at all stages of development, support for and advocacy of the literary heritage of North Carolina, and a community for those who write.
For more information, visit www.ncwriters.org.
Details

Written by

Administrator

Category: Network News
ASHEVILLE—Joseph Bathanti is a former poet laureate of North Carolina and a recipient of the 2016 North Carolina Award in Literature, the state's highest civilian honor.
The author of seventeen books, Joseph is McFarlane Family Distinguished Professor of Interdisciplinary Education & Writer-in-Residence of Appalachian State University's Watauga Residential College, in Boone. He served also as the 2016 Charles George VA Medical Center Writer-in-Residence in Asheville.
During Saturday's luncheon at the North Carolina Writers' Network 2019 Fall Conference, there will be excerpts from the staged readings of Brothers Like These, a collection of poems and prose by some of those who Joseph worked with during his time at the VA.
The NCWN 2019 Conference runs November 8-10 at the Doubletree by Hilton Asheville-Biltmore. Registration is open.
This year, NCWN has been celebrating libraries. As part of this year-long appreciation, Joseph generously allowed us to reprint this excerpt from his essay, "A Catechism of Books" (North Carolina Libraries, Spring/Summer, 2002). 
"By the time I left Pittsburgh for North Carolina with a master's degree in English (what else?), I knew I wanted to be a writer. I applied to VISTA, was accepted, and assigned to work with prison inmates in and around Charlotte, an assignment that ended up being quite congenial to writing. But I didn't know anything about writing except that it took a lot of longing—which I've always been good at. Well before I ever had a North Carolina driver's license, I had library card at the Charlotte-Mecklenburg public library on Tryon Street in downtown Charlotte. Not so downtown then, and the library not half so glittering. But it was charming and devout, and it was there that I first became acquainted with, actually saw in the flesh, so to speak, the first little magazines and periodicals I was destined to publish in, though at the time nothing seemed more remote.
"I was puttering away on my poems and stories, and I needed somewhere to send them. I'd pull them off the periodical wall: Southern Humanities Review, Southern Poetry Review, Tar River Poetry, The Carolina Quarterly, South Carolina Review. To actually see and touch those magazines, to be able to copy those names and addresses into the little pocket notebook that surely all writers carry to accommodate the capricious muse, made me feel like a writer. It wasn't long before those rejection slips started pouring in.
"Then there are the little, often tiny, North Carolina libraries that over the past many years have endeared themselves to me. Nothing spectacular about them at all, their architecture is merely functional, frequently stark, sometimes merely a storefront such as the one in Old Fort, in McDowell County, where children were able to check out not only books, but toys, where I found a cassette tape of French monks singing Gregorian chants, recorded live on Easter morning—in the 14th century for all I knew.
"These little libraries stand as outposts in their respective counties, peddling much more than books. The Hampton B. Allen Library, for instance, in downtown Wadesboro in Anson County, stands as the nexus of the county's culture. When we lived in Anson County, it hosted a lecture series, the bloodmobile, a support group on adolescent pregnancy, the community theatre, and was also headquarters to Moonsong Productions when Stephen Spielberg was in town filming The Color Purple. It was also the site of a baby shower our friends had for my wife and me a few weeks before our first son was born.
"I can bow my head and recite the litany of libraries, a long prose poem, I have traveled to in this fair state, and in each one there was a surprise waiting for me in the persons of North Carolina citizens fiercely devoted to the word."
Brothers Like These is comprised of stories and poems written by Vietnam combat veterans in Classroom B, an out-of-the-way room in the basement of the Charles George VA Medical Center in Asheville. They gathered to write every Wednesday for almost two years under the guidance of former state poet laureate, Joseph Bathanti of Appalachian State University, and Dr. Bruce Kelly, a primary care physician at the VA. Brothers Like These  is an enduring testimony to their shared sacred sense of community, love, and brotherhood. These are stories and poems, large and small, funny and heartbreaking, that only these men can relate in their own inimitable styles—stories and poems not just invaluable to succeeding generations of soldiers, but to every citizen of our country, and beyond. Brothers Like These, the staged reading, premiered on August 31, 2016, at the Asheville Community Theater to a packed house and has now been performed in a number of other venues across North Carolina. A companion book to Brothers Like These was published in 2017 by St. Andrews University Press.
Fall Conference attracts hundreds of writers from around the country and provides a weekend full of activities that include lunch and dinner banquets with readings, keynotes, tracks in several genres, open mic sessions, and the opportunity for one-on-one manuscript critiques with editors or agents. Master Classes will be led by Nickole Brown and Jessica Jacobs (Poetry) and Jeremy B. Jones (Nonfiction). Ron Rash will give the Keynote Address.
The nonprofit North Carolina Writers' Network is the state's oldest and largest literary arts services organization devoted to all writers, in all genres, at all stages of development. For additional information, visit www.ncwriters.org.