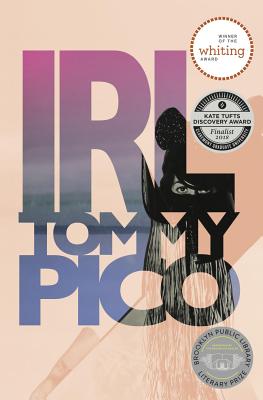 The best publishers have an aesthetic that is instantly recognizable, both in the authors they publish and the overall design of their publications.
Birds, LLC, a small press that focuses on timely poetry collections and poetic-novelistic hybrids, collaborates with and supports their authors through "readings, events, and podcasts," because poetry "demands a human voice and an audience to hear it."
Birds, LLC, is based in Raleigh but also operates out of Austin, Minneapolis, and New York. As a small press, they release only a couple titles a year, which ensures each poetry collection—and all of their authors—experience the close, collaborative experience so many writers crave.
Simply put, though, Birds, LLC, is on one helluva run.
In September of 2016, they published the novel-as-longform-poem IRL by Tommy Pico. This novel went on to win the inaugural Brooklyn Public Library Literary Award and was a finalist for the 2018 Kate Tufts Discovery Award.
"IRL delights and surprises, defies categorization, and challenges our narrative and linguistic expectations," said Téa Obreht, Brooklyn Library Prize jury member and National Book Award finalist. "It is, on every level, a remarkable achievement."
Not long after, Pico was featured in The New York Times Style section and recently won the prestigious Whiting Award for Poetry.
Concurrently, R E D, by Chase Berggrun, was released in May to critical acclaim.
"In Berggrun's striking debut, a book-length erasure of Bram Stoker's Dracula, that text becomes fertile soil for cultivating complex story of sexual awakening, domestic abuse, and liberation," said Publisher's Weekly in a starred review. "Indeed, if flipping Stoker's novel into a feminist narrative is a somewhat straightforward reversal, Berggrun's poems convey that narrative's stark circumstances with a poignancy and rage difficult to achieve."
Their website is a bit short on submission guidelines, but you can read more about Birds, LLC, at www.birdsllc.com or follow them on Facebook and Twitter.