By Lynsey Noe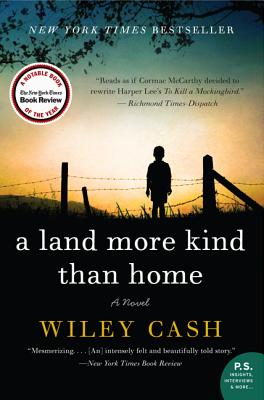 Because we live in the "Writingest State" and love literature, we wanted to share what some of North Carolina's many colleges and universities have chosen for their first-year summer readers.
The assignment of a common read is meant to create a shared experience among new students, something for freshmen to discuss in first-year seminar classes. Often, the author will be invited to give a lecture on campus, giving students the chance to read the book closely and ask thoughtful questions.
I remember when Wiley Cash visited Barton College in 2014, when our assigned novel was A Land More Kind than Home. It was exciting to hear the author speak about a book I spent so many weeks reading and writing about. [Wiley will give the Keynote Address at the NCWN 2017 Fall Conference, Friday, November 3, in Wrightsville Beach – ed.]
We hope this year's incoming freshmen get the same experience out of these common reads…
Appalachian State: One Amazing Thing by Chitra Banerjee Divakaruni
Nine characters are trapped inside a passport and visa office when an earthquake tears through the city. As they are facing this life or death situation, the characters begin to share tales from their lives to the group. Each character comes from a different background and are facing various personal struggles, yet their stories bring them together.
Barton College: The Other Wes Moore by Wes Moore
This memoir follows the journey of two boys named Wes Moore as they grow up and become two very different people. Each boy had a similar upbringing and lived only blocks apart.
Davidson College: Good Kings Bad Kings by Susan Nussbaum
Nussbaum takes readers through the lives of a group of teenagers living in an institution for disabled juveniles. These typical teenagers show what it really means to live with a disability.
Duke University: The Prince of Los Cocuyos: A Miami Childhood by Richard Blanco
Blanco was the first Latino and openly gay inaugural poet. This is a memoir of his growing up and finding his own identity. He is the child of Cuban immigrants.
East Carolina University: Evicted by Matthew Desmond
Desmond follows eight families living in poverty in Milwaukee and their daily struggles to keep a roof over their heads and food on the table. The novel gives a vivid picture of life below the poverty line in America today.
Meredith College: A casebook on social media, rather than a book
The college has posted seven articles on their website to guide freshman in the discussion. Social media has drastically changed the college experience and the lives of young adults. These articles will help students to understand how social media affects their daily experience.
North Carolina State University: Between the World and Me by Ta-Nehisi Coates
Coates' piece is a letter to his son about race in America. He attempts to answer questions about how to live through racial tension as a young black man and how to be an American in a black body.
UNC-Chapel Hill: How Does It Feel To Be A Problem? by Moustafa Bayoumi
In his memoir, Bayoumi takes readers through the lives of seven Arab-Americans living in Brooklyn. He depicts the often unknown hardships of their daily lives and their perseverance to make it in America.
UNC-Greensboro: Behind the Beautiful Forevers: Life, Death and Hope in a Mumbai Undercity by Katherine Boo
Annawadi is a makeshift settlement in the shadow of luxury hotels near the Mumbai airport, and as India starts to prosper, Annawadians are electric with hope. Abdul, a reflective and enterprising Muslim teenager, sees "a fortune beyond counting" in the recyclable garbage that richer people throw away. Asha, a woman of formidable wit and deep scars from a childhood in rural poverty, has identified an alternate route to the middle class: political corruption. With a little luck, her sensitive, beautiful daughter—Annawadi's "most-everything girl"—will soon become its first female college graduate. And even the poorest Annawadians, like Kalu, a fifteen-year-old scrap-metal thief, believe themselves inching closer to the good lives and good times they call "the full enjoy."
UNC-Wilmington: Little Bee by Chris Cleave
We don't want to tell you too much about this book. It is a truly special story and we don't want to spoil it. Nevertheless, you need to know something, so we will just say this: It is extremely funny, but the African beach scene is horrific. The story starts there, but the book doesn't. And it's what happens afterward that is most important. Once you have read it, you'll want to tell everyone about it. When you do, please don't tell them what happens either. The magic is in how it unfolds.
Western Carolina University: The Immortal Life of Henrietta Lacks by Rebecca Skloot
The cells of Henrietta Lacks were stolen from her, without her consent, in 1951. Scientists went on to develop vaccines, perform experiments in gene mapping and cloning, and much more with these cells. Skloot tells the story of some of the HeLa cells that have been dispersed throughout the world.