Last week we introduced five exhibitors who'll be at the North Carolina Writers' Network 2016 Fall Conference, November 4-6, at the Raleigh Marriott Crabtree Valley. Among its many programs, Fall Conference offers an exhibit hall packed with vendors, offering attendees a great opportunity to chat with industry insiders in a laid-back environment.
Registration is now open.
So, who else is going to be there?
For nearly fifty years, the North Carolina Arts Council has invested in artists and arts organizations to create an enviable arts infrastructure that reaches every corner of our state. They believe that the arts make North Carolina a great state to live and work. Programs include artist fellowships; the SMART initiative to create an arts-driven economic development plan for the state; cultural trails; and educational programs such as A+ in Action, a whole-school reform model that views the arts as fundamental to teaching and learning in all subjects. The NCAC is also a sponsor of NCWN's 2016 Fall Conference.
The mission of the North Carolina Literary Map is to highlight the literary heritage of the state by connecting the lives and creative work of authors to real (and imaginary) geographic locations. Through the development of a searchable and browseable data-driven online map, users are able to access a database, learning tools, and cultural resources, to deepen their understanding of specific authors as well as the cultural space that shaped these literary works. The NC Literary Map also offers apps for literary tours of Asheville, Charlotte, and Greensboro, with more in the works!
The North Carolina Literary Review (NCLR) is currently celebrating its twenty-fifth anniversary! Produced at East Carolina University and inspired by the North Carolina Literary & Historical Association to be a companion to the North Carolina Historical Review, NCLR publishes poetry, fiction, and nonfiction by and interviews with North Carolina writers, and articles and essays about North Carolina writers, literature, and literary history and culture. A cross between a scholarly journal and a literary magazine, NCLR has won numerous awards and citations, including five from the Council of Editors of Learned Journals: the Best New Journal award in 1994, the Best Journal Design award in 1999 and 2010, the Parnassus Award for Significant Editorial Achievement in 2007, and the Phoenix Award for Significant Editorial Achievement in 2014. The print issue is published annually in the summer. It is available via subscription and in independent bookstores across the state. Since 2012, a separate, open access online issue is released in the winter. NCLR facilitates the North Carolina Writers' Network annual Doris Betts Fiction Prize.
Since 1932, the North Carolina Poetry Society has existed as an all-volunteer organization especially for poets and friends of poetry. We now have approximately 350 members from North Carolina—and numerous locations beyond. The Poetry Society holds regular meetings three times a year. Other programs include annual contests for adults and students, which offer cash prizes and award certificates; the annual Poet Laureate Award, judged by the state's poet laureate; workshops across the state, offering poets an opportunity to gather for instruction, camaraderie, and networking; and the Gilbert-Chappell Distinguished Poet Series, where three distinguished North Carolina poets are selected annually to mentor student poets in the eastern, central, and western regions of the state.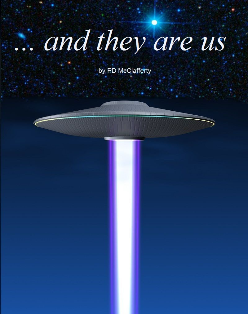 P.D. McClafferty is a science fiction and fantasy author whose books include …and they are us, Corsairs of Aethalia, and Vale of Tears. A thirty-year veteran of the United States Air Force with a tour in Vietnam and involvement with both Gulf War I and Gulf War II, he graduated (BA and MA) from Vermont College of Norwich University. He currently lives in North Carolina with his wife and two cats. His forthcoming book is Darkness at the Edge of Noon.
Press 53 was founded in October 2005 by Kevin Morgan Watson and quickly began earning a reputation as a quality publishing house of short fiction and poetry collections. Located in Winston-Salem, they publish up to five short fiction collections each year, including the winner of the Press 53 Award for Short Fiction (now open for submissions through December 31!). They publish up to to eight poetry collections each year, including one collection by the winner of the Press 53 Award for Poetry. In July 2010, Press 53 launched Prime Number Magazine, a free online quarterly publication of distinctive poetry and prose. Their authors include former NC poet laureates Joseph Bathanti and Kathryn Stripling Byer and current NC poet laureate Shelby Stephenson; poets Gabrielle Freeman and Joseph Mills; and fiction writers Quinn Dalton and Dennis McFadden.
Registration for the North Carolina Writers' Network 2016 Fall Conference is now open.