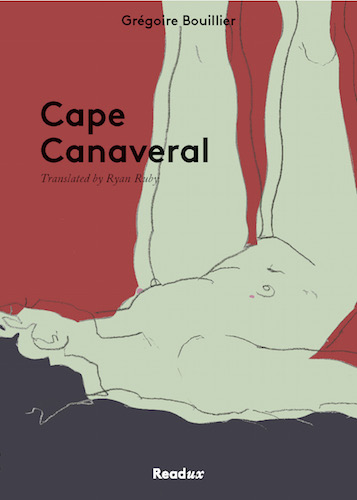 Only about 3 percent of all books published in the United States each year are books in translation. Which, if you don't happen to be fluent in a language other than English, might make you wonder: how much great literature am I missing out on?
Berlin-based Readux Books works to fill a fascinating niche by translating books from European languages into English. Founded in 2013 by Amanda DeMarco, Readux publishes small-format English language books that are grouped each year into a series with a common theme.
For example, early in 2015, Readux published their fifth series, "Urban Voids: Berlin and Paris," which presents "pieces that explore the continent's two leading cities—by examining the places that are marginal, ignored, vacant, or destroyed." Books in this series include Annett Gröschner's City Spaces,  which explores aspects of Berlin from buildings wiped off of the map by city planners and bombs to longtime Berlin residents; and Francis Tabouret's travels around the outskirts of Paris in Suburban Wonder.
Paperbacks are generously priced under $12.00, and many are available as e-books. Scores of prestigious outlets have said very nice things about Readux, including The London Review of Books, The Paris Review, and Flavorwire.
For more information about Readux Books, and for a sneak-peek at Series 6: "Weird Sex", visit http://readux.net/.