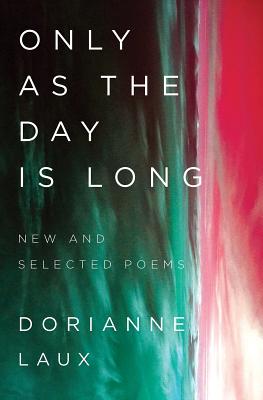 It's not every day—heck, it's barely once a decade—that the North Carolina literary community can celebrate a Pulitzer Prize finalist in our midst.
Raleigh poet Dorianne Laux was named a Finalist for the 2020 Pulitzer Prize in Poetry for her collection, Only as the Day Is Long: New and Selected Poems (W.W. Norton).
Jericho Brown's The Tradition (Copper Canyon Press) won this year's Prize. Mary Ruefle's Dunce (Wave Books) also was a finalist.
Dorianne Laux teaches poetry in the Program in Creative Writing at North Carolina State University and is a founding faculty member of Pacific University's Low Residency MFA Program. A National Book Critics Circle Award finalist and a recipient of the Paterson Prize, her fourth book of poems, Facts about the Moon, won The Oregon Book Award and was short-listed for the Lenore Marshall Poetry Prize.
She also is the author The Book of Men (W.W. Norton), Awake (Carnegie Mellon Classic Contemporary), What We Carry (finalist for the National Book Critic's Circle Award), and Smoke, as well as two fine small press editions, The Book of Women and Dark Charms, both from Red Dragonfly Press.
Co-author of The Poet's Companion: A Guide to the Pleasures of Writing Poetry, she's the recipient of three Best American Poetry Prizes, a Pushcart Prize, two fellowships from The National Endowment for the Arts, and a Guggenheim Fellowship.
To watch Dorianne read with poet Kevin Young as part of The Distinguished Writers Series at Wellesley, click here.
Dorianne led the Master Class in Poetry at the North Carolina Writers' Network 2016 Fall Conference. She is a vital part of the literary ecosystem, especially in the Triangle, where she's led workshops for Raleigh Review, among others.
For more about this year's Pulitzer Prize winners and nominees, click here.