Spoken word artist and poet Dasan Ahanu is announced as the 2023 Piedmont Laureate. Dasan, also known as Chris Massenburg, is a distinguished "public speaker, organizer, curator, educator, poet, spoken word artist, educator, songwriter, and emcee, and loyal Hip Hop head born and raised in Raleigh, North Carolina." The Piedmont Laureate is a one-year term co-sponsored by the City of Raleigh Arts Commission, Orange County Arts Commission, and the United Arts Council of Raleigh & Wake County.
Dasan is a NCWN member and taught a poetry session during the 2021 Fall Conference in Durham. To celebrate his new appointment as Piedmont Laureate, here's Five Questions With Dasan: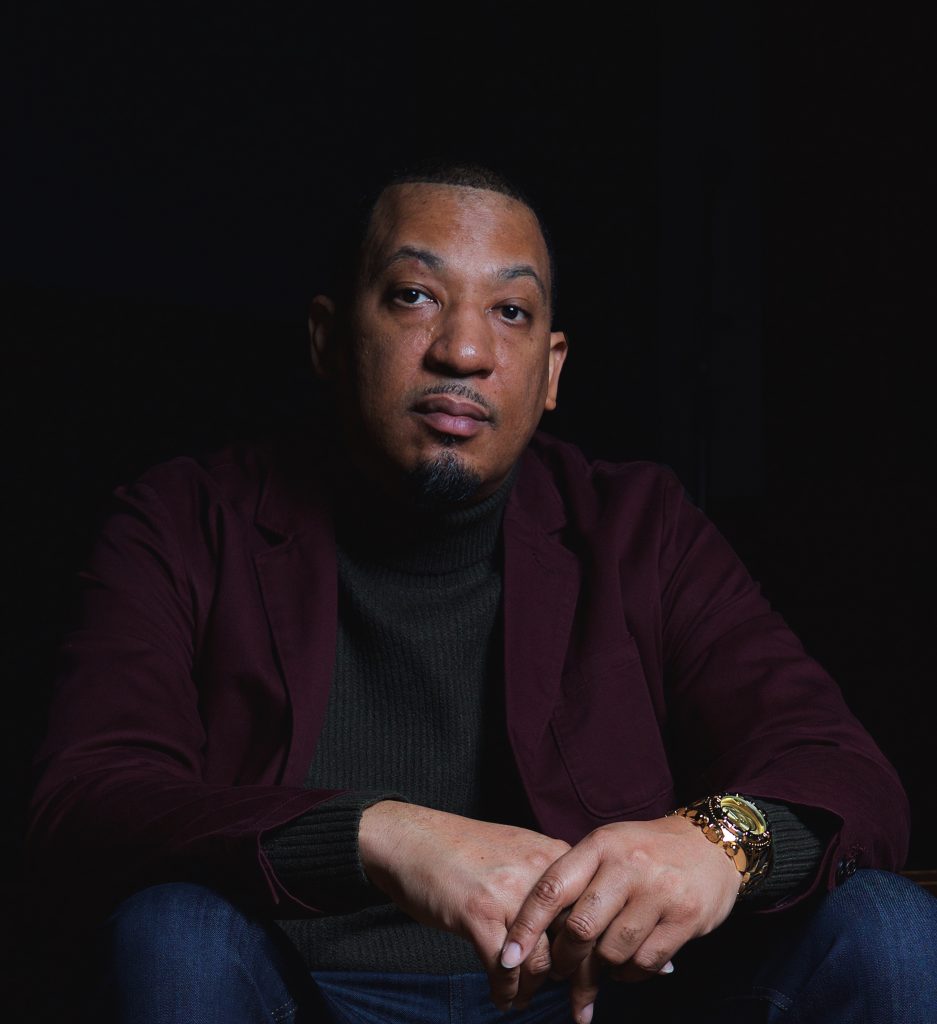 Who is Dasan Ahanu?
I'm a Black southern writer and performing artist who uses storytelling as a means of deepening our understanding and awareness of what's happening around us. In addition I think about how to present art in new ways, re-contextualizing the use of space while engaging various audiences. I look to partner with collaborators who believe in the possibilities of art and culture and are open to providing artistic experiences to the community.
I am a dreamer who believes normal is overrated. I believe in possibility and never forgetting to make room for moments of joy. I am a gifted creative who always wonders if I actually know what I am doing. My response to that concern is to create as much as possible before I find out the answer.
What motivates you and the work you do?
I'm motivated by life. I think about the way we navigate our lives and what we uncover along the way. I feel a need to tell these stories. I like to talk about being Black and southern. I like to talk about being hopeful and optimistic. I like to talk about the struggles, dreams, and concerns that we have. It is easy to argue and debate theories, ideas, and perspectives. It is a lot harder to argue lived experiences. I like to explore our wholeness. The imagination, the practicality, the foolish, the ridiculous, and our battles with the literal confines of the society we live in.
What makes you excited about your tenure as 2023 Piedmont Laureate?
The thing I am most excited about is to have a chance to work with the partners on the promotion of the art form for a year. I believe that together we will make some wonderful things happen. Collaboration is a great way to deepen impact. It also sends a powerful message to the community and I feel that it is important for BIPOC writers to see that collaboration at work.
What do you observe, if anything, shifting in the current NC art and literary community (ies)?
There is so much talent and so many stories to be told. NC has always had some beautiful writers young and old. I think we are in a time of transition. One where there is an opportunity to think about how we engage the community with our art. Considering the significance of social media and considering the grind of submissions and publishing, what does it look like to place ourselves and our art amongst the people around us? How do we do that with challenges of resources and space? What is there for us to do? I am excited to see how we answer this question. I know I am seeking an answer myself.
What are you reading now?
I just picked up The Collected Poems by Sylvia Path. I love her work. I am a voracious consumer of pop culture journalism. I am also currently reading The Art of Relevance by Nina Simon.
Join Dasan Ahanu for his first performance as Piedmont Laureate on January 11th at 7 pm during the Weave & Spring Open Mic at the Eno Arts Mill Gallery in Hillsborough. This event is 18+.
This blog post was published by Deonna Kelli Sayed.