From our friends at the North Carolina Arts Council: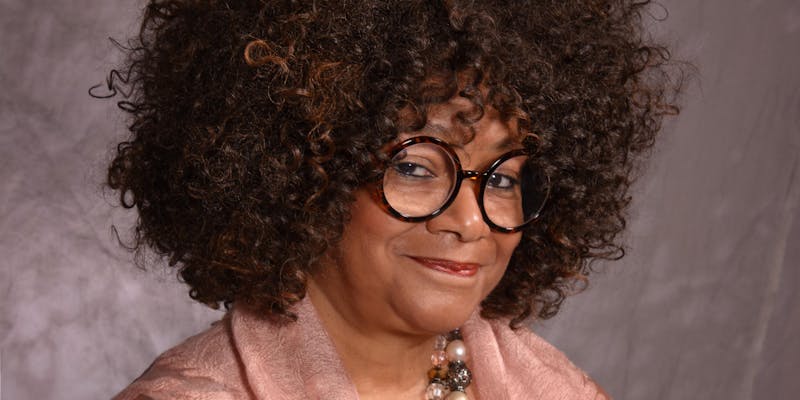 Raleigh—Jaki Shelton Green will be installed as North Carolina's ninth Poet Laureate on Wed., Sept. 19 in a ceremony at the State Capitol.
The ceremony starts at 4:15 pm in the old House Chamber at the State Capitol, located at One East Edenton St. in downtown Raleigh. This is a free event, but reservations are needed to attend.
Governor Roy Cooper announced Green's appointment last month. She will succeed Shelby Stephenson, who was named poet laureate in early 2015.
A native of Orange County, Green has been active in North Carolina's literary and teaching community for more than forty years. She has penned eight books of poetry, co-edited two poetry anthologies, and written one play. She is a 2014 North Carolina Literary Hall of Fame inductee and was the recipient of the North Carolina Award for Literature in 2003.
The ceremony will include readings by both Stephenson and Green.
Green currently teaches Documentary Poetry at Duke University Center for Documentary Studies. Over the last forty years, she has taught poetry and facilitated creative writing classes at public libraries, universities and community colleges, public and private schools, and with literary organizations across the U.S.
She plans to focus her efforts on the creation of documentary poetry, working with North Carolina communities to explore the ways they document their unique regional histories and significant historical events.
To attend, please complete the reservation information here.
For more information contact the North Carolina Arts Council at 919-807-6500 or visit www.NCArts.org.
About the North Carolina Arts Council
The North Carolina Arts Council builds on our state's long-standing love of the arts, leading the way to a more vibrant future. The Arts Council is an economic catalyst, fueling a thriving nonprofit creative sector that generates $2.12 billion in annual direct economic activity. The Arts Council also sustains diverse arts expression and traditions while investing in innovative approaches to art-making. The North Carolina Arts Council has proven to be a champion for youth by cultivating tomorrow's creative citizens through arts education. www.NCArts.org.