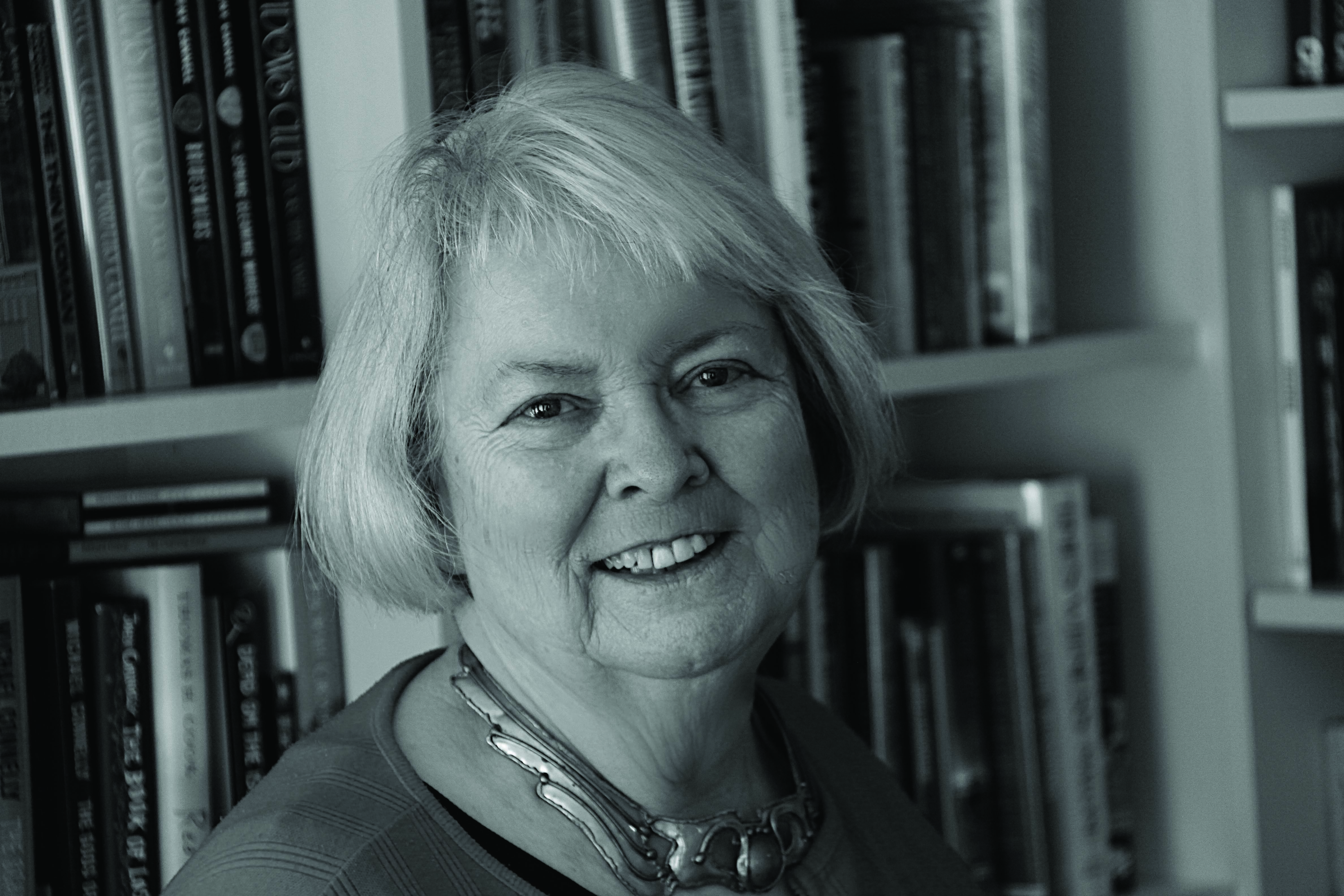 Don't miss 2016 North Carolina Literary Hall of Fame inductee Margaret Maron on UNC-TV's Bookwatch with D.G. Martin on Sunday at noon.
This special episode was filmed back in October, at Bouchercon in Raleigh, when Margaret was honored with a Lifetime Achievement Award. Now Margaret has released the last installment of her twenty-book Deborah Knott series, Long Upon the Land.
The new novel is set southeast of Raleigh somewhere near the Johnston County farm where Maron grew up. Like the other books in the series, her new book has multiple suspects. This time several men in Judge Knott's family are suspects. Woven into the current mystery, Maron finally answers a question her fans have long asked: how did Deborah's refined mother from one of the area's best families marry her father, a rough and ready bootlegger?
Margaret Maron is the author of thirty novels and two collections of short stories. Winner of several major American awards for mysteries (Edgar, Agatha, Anthony, Macavity), her works are on the reading lists of various courses in contemporary Southern literature and have been translated into sixteen languages. She has served as president of Sisters in Crime, the American Crime Writers League, and Mystery Writers of America.
A native Tar Heel—and a cousin of 2014 NC Literary Hall of Fame inductee Shelby Stephenson—she lives on her family's farm a few miles southeast of Raleigh, the setting for Bootlegger's Daughter, which is numbered among the 100 Favorite Mysteries of the Century as selected by the Independent Mystery Booksellers Association. In 2004, she received the Sir Walter Raleigh Award for best North Carolina novel of the year. In 2008, she was honored with the North Carolina Award for Literature, the state's highest civilian honor. In 2013, she was named a Grand Master by Mystery Writers of America for lifetime achievement, and won the R. Hunt Parker Award for Significant Contributions to the Literature of North Carolina.
UNC-TV's North Carolina Bookwatch is the state's premier literary series, bringing the Tar Heel State's best and brightest Southern writers to the small screen. In every illuminating interview, host D.G. Martin sheds light on authors' lives, books and the state's indelible imprint on their works.
D.G. Martin has hosted North Carolina Bookwatch since the series' third season in 1999. A Yale Law School graduate and former Green Beret, Martin has been involved with public service and politics throughout his life, including stints as interim Vice Chancellor for Development and University Affairs at both UNC-Pembroke and North Carolina Central University, work as the Carolinas Director of the Trust for Public Land, and a hard-fought 1998 campaign for the Democratic nomination to the U.S. Senate against John Edwards.
Margaret Maron will be inducted into the NC Literary Hall of Fame in October.
Her interview on Bookwatch airs Sunday at noon and the following Thursday, February 18, at 5:00 pm.