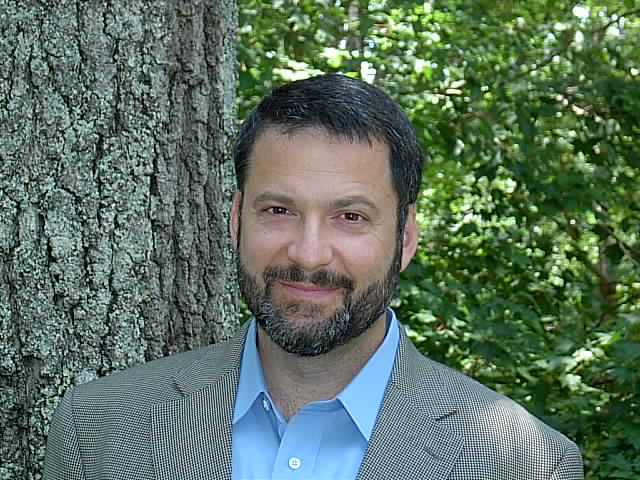 ONEONTA, NY—Characters don't just happen to live inside the worlds we create for them, they inhabit their worlds as living, breathing beings. They are products of their environments, interacting with, influencing, and being influenced by their habitats.
That's why setting is so important. More than merely a two-dimensional backdrop, the setting can reflect, oppose, and shift the interior worlds of our characters. 
On Tuesday, February 11, at 7:00 pm, novelist George Hovis will lead the online class "Vivid Landscapes, Unpredictable Characters, Unforgettable Stories" (Fiction).
Registration is now closed.
This course is capped at forty (40) registrants, first-come, first-served. There is a $45 fee to register.
Dive into a discussion of strategies for finding the exotic, the surreal, and the sublime available in everyday landscapes. During this session, we'll explore how setting gives birth to original characters and plots—and how, in turn, the choices of characters define a place.
After examining the function of setting in the work of masters such as Zora Neale Hurston, Mark Twain, and Lee Smith, we'll map the settings of our own fictional worlds in order to discover the surprises lurking therein.
Moving beyond mere description, we will see how both the actions and interior life of characters are driven by the places they inhabit.
George Hovis' debut novel, The Skin Artist (SFK, 2019), explores the gothic urban South, a world of tattoo magic and failed upward mobility. His stories and essays have appeared widely in such journals as The Carolina Quarterly, The Fourth River, Mississippi Quarterly, New Madrid, Southern Cultures, The Southern Literary Journal, and North Carolina Literary Review. A Pushcart Prize nominee and a former president of the Thomas Wolfe Society, he earned a Ph.D from the University of North Carolina at Chapel Hill and has attended the Sewanee Writers' Conference. He is a professor of English at SUNY Oneonta and a recipient of the SUNY Chancellor's Award for Excellence in Teaching.
"Vivid Landscapes, Unpredictable Characters, Unforgettable Stories" (Fiction) is the North Carolina Writers' Network's fourth offering in their 2019-2020 series of online classes.
"This program is a great way for writers from all over North Carolina to connect without having the hassle of driving somewhere and finding parking," said NCWN communications director Charles Fiore. "Online classes offer top-shelf instruction for a fraction of the cost, and the software itself is very intuitive and easy to use."
The online class "Vivid Landscapes, Unpredictable Characters, Unforgettable Stories" (Fiction) is available to anyone with an internet connection, or who even owns just a telephone. Instructions for accessing the online class on Tuesday, February 11, will be sent to registrants no less than twenty-four hours prior to the start of class. The class will be archived and made available to registrants for repeated viewings.
The nonprofit North Carolina Writers' Network is the state's oldest and largest literary arts services organization devoted to writers at all stages of development. For additional information, visit www.ncwriters.org.