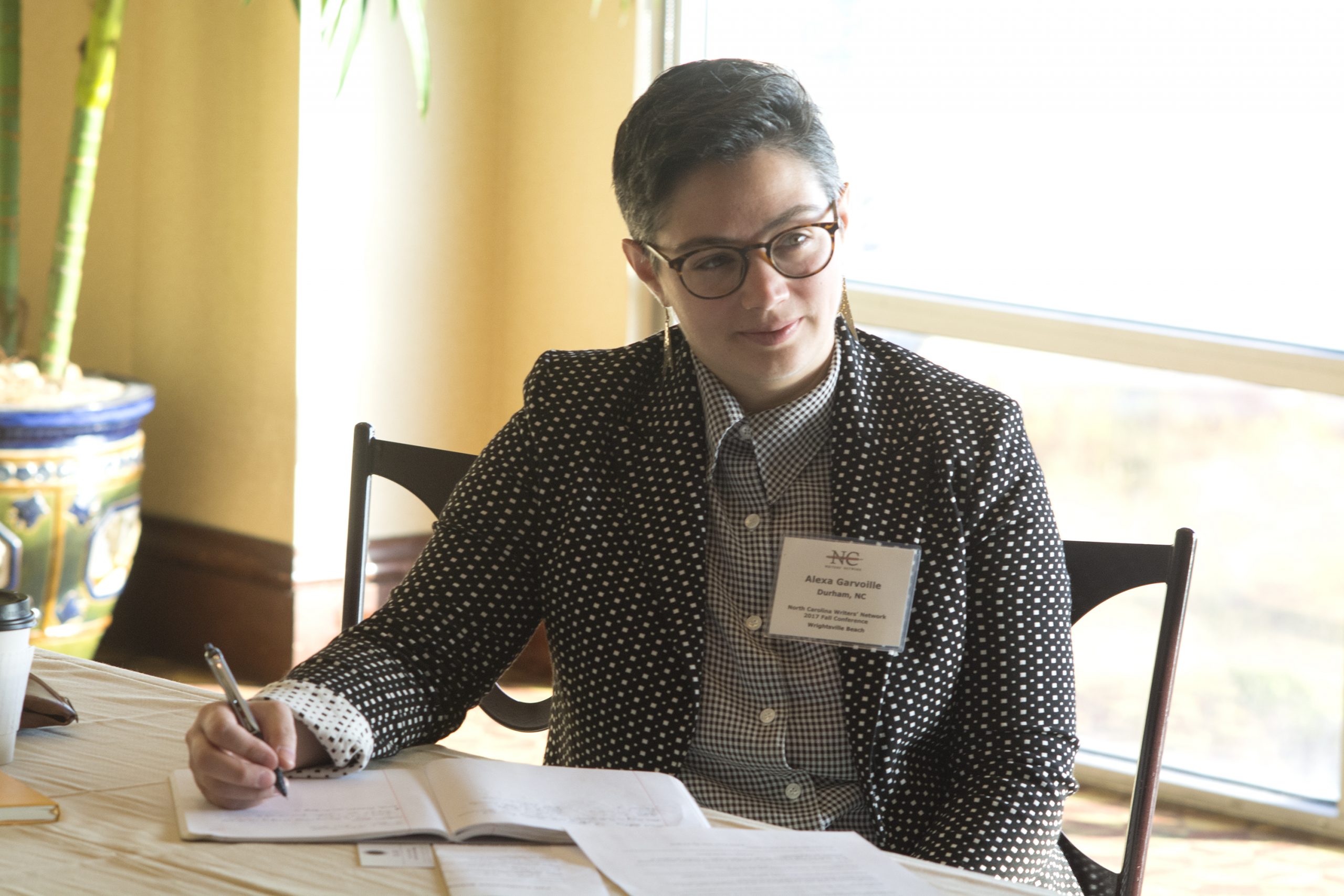 Thanks to a generous but anonymous donor, the North Carolina Writers' Network will offer two More Seats Scholarships to allow writers from underserved communities to attend the NCWN Squire Summer Writing Workshops 2021.
Each More Seat scholarship (as in, "More Seats at the Table") will cover the full cost of Squire registration, including a single room in our on-campus accommodations, as well as one year of Network membership—a total value of more than $750.
The NCWN Squire Summer Writing Workshops 2021will be July 22—25 at Appalachian State University in Boone. Kathryn Kirkpatrick, Mark Powell, and Zackary Vernon will lead multi-day workshops in poetry, fiction, and creative nonfiction, respectively.
The More Seats Scholarships are in addition to the usual scholarship aid available to writers in need.
"We're very grateful to be able to help deserving writers join our first post-pandemic, in-person program," said NCWN Executive Director Ed Southern.
The goal of the More Seats Scholarships is to encourage beginning writers from underserved communities, who may not have found a place at the proverbial literary table.
"The donor wants to celebrate and amplify new North Carolina voices," Southern said. "They especially encourage writers from rural counties, writers of color, and LGBTQ+ writers to apply."
Selection criteria will focus on commitment to writing, rather than degrees or publications.
The Network usually provides More Seats Scholarships to its Spring Conference, but the 2021 Spring Conference's "pay what you can" fee structure made scholarships unnecessary.
"The Squire Workshops are much more focused and intensive than the Spring Conference," Southern said, "and therefore much more expensive. We're glad we can help writers get to Squire who otherwise wouldn't be able to."
To apply, send a current CV—with contact information and a list of any work, education, publications, or other relevant literary experiences or achievements—and a Statement of Writing Intent of no more than 1,000 words to ed@ncwriters.org. The subject line should specify the applicant's interest in a More Seats Scholarship. Questions should be sent to that e-mail address, as well.
The deadline to apply is midnight on Friday, June 25.